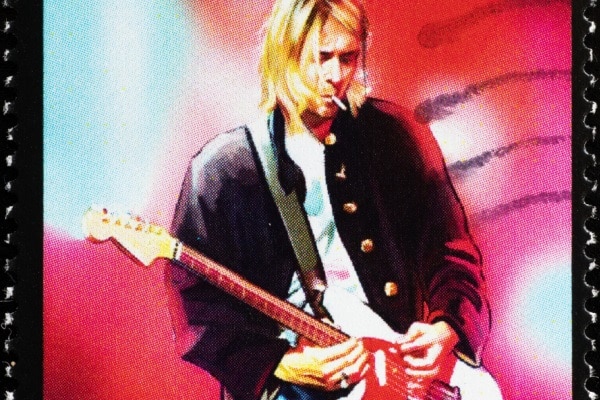 Would you like to listen to the article instead of reading it?
The career of late Nirvana frontman Kurt Cobain is to be celebrated at a special exhibition in Newbridge next week.
This exhibition which takes place at The Museum of Style Icons in Newbridge county Kildare, will include some rare and valuable items which were owned by the late singer, who died aged 27 in 1994.
Undoubtedly, the star of the exhibition will be the blue SkystangI Fender Mustang electric guitar, which was played by Cobain at the final Nirvana show, at Munich's Terminal Einz in March 1994.
The guitar is expected to make between one and two million dollars.
The list also includes a Fender Stratocaster, also played by Cobain, which is expected to sell for between $500,000 and $700,000.
Along with musical instruments; handwritten letters, and stage outfits will also feature at this exhibition.
Such stage outfits includes a pair of Levi jeans, which Cobain wore while performing many shows.
"privilege and honour"
This Kurt Cobain exhibition, which takes place between 24-26 October, will also run in conjunction with Julien's Auctions.
On the auction as a whole, President and founder of Julien's, Darren Julien said, "For Julien's two-decade anniversary, we're turning it up to 20 with this definitive music auction of a lifetime that encompasses all genres from classic rock, punk, hard rock, metal, progressive, grunge, rap, country, the blues and beyond".
"From the stage to studio, we've curated over 1,000 of the most culturally significant and historically important music artefacts ever to be offered for sale to the public. It has been our privilege and honour to be entrusted in preserving the legacy of rock and roll through the years at our annual tentpole auction event which we are excited to hold".
The auction itself will take place at the Hard Rock Cafe in Nashville on November 17 and 18.
It is currently running in London until Sunday (October 22), with proceeds going towards Kicking The Stigma, a mental health initiative.