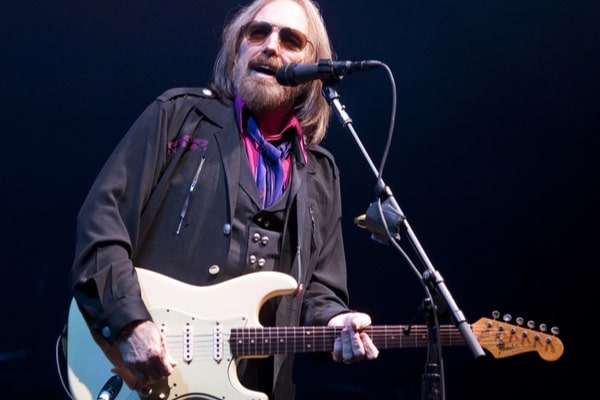 Would you like to listen to the article instead of reading it?
The estate of the late singer Tom Petty have shared three previously unreleased tracks, as well as reissuing his album 'Mojo'.
The album was released by Petty with his band The Heartbreakers that year in 2010, and the reissue, along with the new tracks, were released to mark what would have been his 73rd birthday.
'Mojo' had been previously described by Petty as "where the band lives when it's playing for itself".
Petty had died of a cardiac arrest in 2017.
'What's The Matter With Louise'
Along with the album being reissued, new tracks have also been added to it, including 'Mystery Of Love', and 'Help Me'.
Elsewhere, another track 'What's The Matter With Louise' has also been released for the first time. This song was recorded around the same time that Petty was putting together songs for his 1994 album, 'Wildflowers'.
You can access that track on Amazon Music.
For 90 days only, you can experience an unreleased track from the Wildflowers session, "What's The Matter WIth Louise" only on Amazon Music. Available now at https://t.co/HoucBrnsJI pic.twitter.com/YTxwwCxw92

— Tom Petty (@tompetty) October 21, 2023
You can also check out 'Help Me', and 'Mystery Of Love' below.
On top of this the documentary Tom Petty, Somewhere You Feel Free from 2021 has also been made available to Amazon Prime Music for the first time.
Back in 2021, Tom Petty was also awarded a posthumous honorary doctorate in music, in honour of his contribution and influence in his hometown of Gainesville, Florida, where the university is located.
In more recent times, Foo Fighters' frontman Dave Grohl revealed that he turned down the chance to become the drummer of Tom Petty's band The Heartbreakers.
Having performed a few live shows with the band following Stan Lynch's departure, Grohl also revealed that he was still reeling from the tragic death of friend, and Nirvana bandmate Kurt Cobain to consider working with the band full time.
"I'd just started doing this thing", Grohl explained. "And I just felt weird about going back just to the drums, because it would just have reminded me of being back in Nirvana. It would have been sad, for me personally".
More on this report from Nova here.