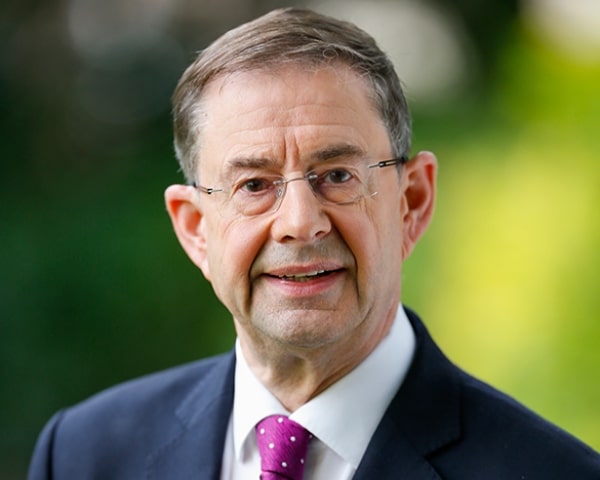 Eamon O Cuiv has been sacked from Fianna Fáil front bench for his role in pushing an unauthorised candidate in Northern Ireland. The Galway West TD has now lost his position as party spokesperson on rural affairs.
Party HQ hadn't signed off on the move to back the candidate and wasn't aware of the launch. Fianna Fáil is trying to run candidates in the North and is negotiating a potential merger with the SDLP to do that.
But the unveiling of Sorcha McAnespy was unsanctioned, seen as party members going rogue, and left Micheál Martin fuming.
The party said in a statement:
"Party Leader and Spokesperson on Northern Ireland Micheal Martin TD met last evening with Deputy Eamon O Cuiv.

"During the course of that meeting Deputy O Cuiv made it clear that he was aware in advance of plans to hold an unauthorised launch of a candidate and agreed to participate in the event.

"In light of this information, regretfully, Deputy O Cuiv's continued membership of the Party's Front Bench is no longer tenable.

"His portfolio responsibilities will be reassigned in the time ahead."It follows the dismissal of Kerry Senator Mark Daly as the party's deputy Seanad leader and spokesperson for foreign affairs yesterday.
The action has been taken by the party after Daly and Deputy O'Cuiv were pictured last month appearing to launch Fianna Fail's first candidate in Northern Ireland.
Councillor Sorcha McAnespy was anticipated to be contesting next years local council election as a Fianna Fail candidate.
Photos were issued of the trio posing at an event in Fermanagh with Fianna Fail-branded election posters carrying Cllr McAnespy's image. O Cuiv, whose grandfather is former Taoiseach Eamon De Valera, has been a TD since 1992.