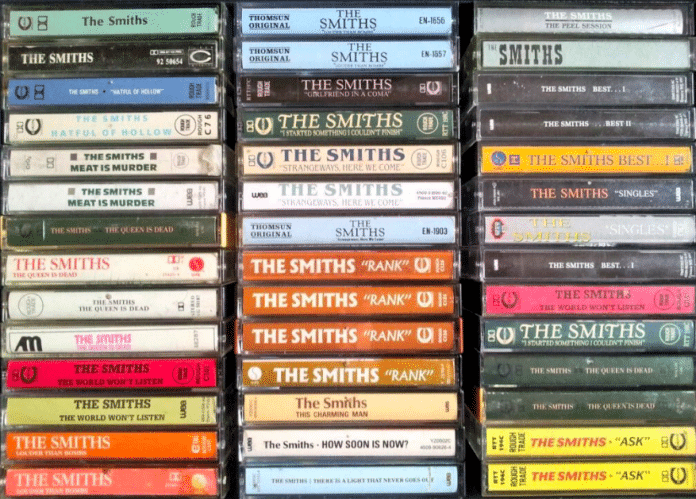 Chrisoulis gave fans a sneak peak of the front of the book on his Instagram page.
The official synopsis says: 'Tales of The Smiths is a comic book retelling of the band members' teenage years, before the group was famous, and includes fascinating digressions about their influences (the New York Dolls, Nico, Sex Pistols, NY punk, Patti Smith, etc) and the times in which they were growing up. The story reaches its climax with the meeting of Morrissey and Marr, the formation of the band in 1982 and their first gig as The Smiths.'
https://www.instagram.com/p/BflRAQ8HlnX/?utm_source=ig_embed
Meanwhile, we reported last month that the 'Classically Smiths' tour that we thought was going to happen, was in fact, not.
The rumours started when it appeared that one member of the band posted a teaser on his Facebook page. The teaser apparently revealed that the former members of the band, drummer Mike Joyce, bassist Andy Rourke and guitarist Craig Gannon would reunite to showcase a classical version of The Smiths music, along with the Manchester Camerata Orchestra.
The first clues that the reunion might not go ahead appeared with an announcement from Rourke, saying that he was publicly distancing himself from the shows, also claiming that he was never involved in the first place.
'In response to recent comments in the press, the planned Classically Smiths events will now, no longer be taking place', a statement from producers Bad Production Ltd confirmed.
Rourke said the following yesterday: 'I am deeply saddened that during the week of the death of my dear friend Dolores O'Riordan, that false statements are made on my behalf. At no time did I give my consent for anyone in connection with this Classically Smiths project to act on my behalf or my name and nothing was ever confirmed, approved or contracted by me or my team.'
Feature Image: @altclassic