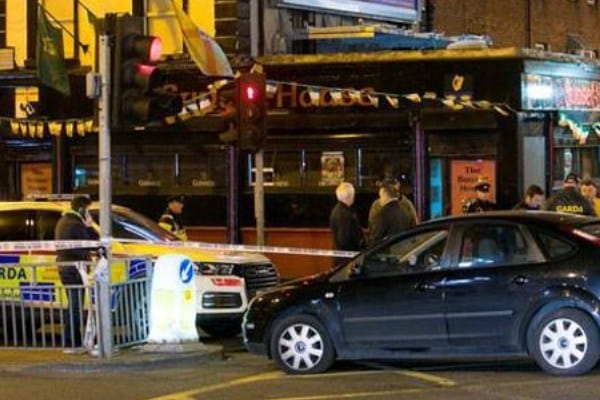 A man has been found guilty of murdering the manager of a pub in Dublin's north inner city. 35 year old Michael Barr was shot dead at the Sunset House pub in 2016.
His murder has been linked to the ongoing gangland feud in the Capital. On the evening of April the 25th 2016, Michael Barr was working at what was then called the Sunset House pub.
Two men wearing masks and boiler suits burst into the pub and he was shot seven times in the head and neck.
30 year old Eamonn Cumberton of Mountjoy Street in Dublin 7 went on trial for Michael Barr's murder at the non-jury Special Criminal Court late last year and pleaded not guilty.
Investigators had found Cumberton's DNA on a baseball cap and a rubber "Freddie Krueger" mask found in the partially burned-out getaway car. He was one of the three gunmen involved in the killing. The 35-year old victim Barr was shot seven times while standing at the pub counter.
He was the fourth victim of the ongoing Hutch-Kinahan feud which has cost 14 lives. Cumberton is the first person to be convicted of one of those murders.
urt convicted Eamonn Cumberton of murder with Judge Tony Hunt describing it as a deliberate killing which involved a number of people.
Eamonn Cumberton has now become the first person to be convicted for a murder which has been linked to the ongoing gangland feud in Dublin.