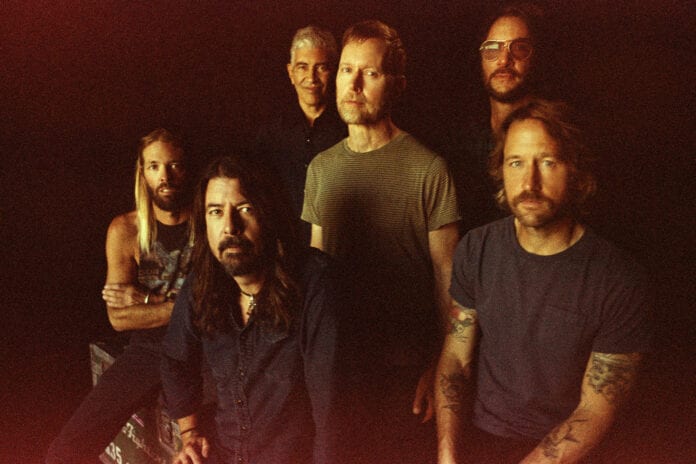 The Foo Fighters have announced a four night stadium run through the UK for the summer of 2022.
The run will feature two shows at the London Stadium as well as shows as Manchester's Emirates Old Trafford and Birmingham's Villa Park between June 25 and July 2. Music groups St Vincent, Courtney Barnett, Shame, Loose Articles, and Hot Milk will rotate as supporting acts.
Announcements for the Foo Fighters UK tour comes while the group is currently completing their US tour, which has featured performances at Chicago's Lollapalooza festival and New York's Madison Square Garden.
"The last few weeks, we've been playing these places that hold maybe 15,000-20,000 people, and a gig that big can still seem intimate," frontman Dave Grohl told NME. "That's what we try to bring to those bigger stadiums, to see if we can create a sense of intimacy in a stadium that large."
The 2022 run will be the first time UK audiences have been able to witness live performances of the Foo Fighters 10th studio album 'Medicine At Midnight' which was released in February.
When asked how it felt to be returning to live performances, Grohl told NME: "For the two-and-a-half hours onstage, it feels amazing. It's the other hours of the day that pose a bit of a challenge because of all the new requirements and restrictions and guidelines. You have to be really careful out there. When you're travelling with a crew of 60 people from state to state and venue to venue, you try your best to stay within your band bubble because the wheels could fall off at any moment. You wake up every day and cross your fingers and hope that we make it to the stage that day.
"As a band, we're most concerned with safety – the safety of the audience, the safety of our band, the crew – so we follow these guidelines. Some of them are self-imposed; others are mandates that are handed down from local governments or federal mandates and you're very conscious of the whole thing just going away again – any time. Every day you're just hoping that we make it through.
"When you're onstage… we're playing like that quite possibly could be the last show. It's great! When we hit the stage, a lot of the nerves go away because you're back with the people, so it's all right."
NME followed up, asking Grohl if the Foo Fighters were excited to be returning to the UK in 2022: "I've always loved playing the stadiums in the UK. It's the first place we did a stadium of our own after we played that Live Earth benefit [at London's Wembley Stadium in 2007] and then came back for a couple nights at Wembley. That trip was out introduction to playing gigs that large."