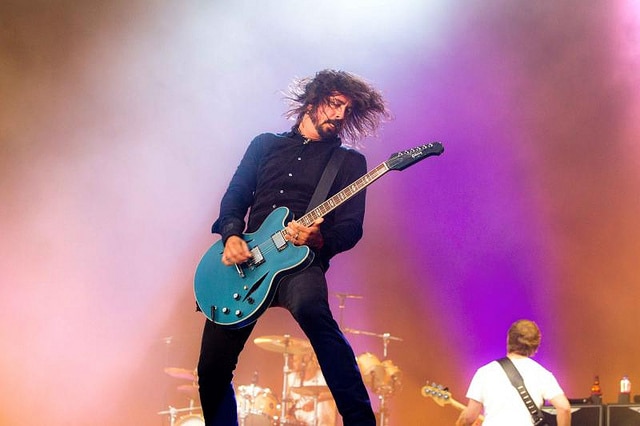 Foo Fighters have announced that there will be a second season of Sonic Highways as well as a subsequent album release. In a recent interview with NME, Foo Fighters revealed that they will be coming back to our screens with their episodic musical journey.
They have hinted at the possibility of making it an international affair this time around, saying that the UK is a possibility. In the interview, Grohl said "It might or might not be international… It might only be in England. It might be in England and other places."
The original series debuted on HBO in America and later made it's way over to BBC Four. It followed the band around America as they recorded their eight album Sonic Highways in eight different cities. Grohl spoke about the flexibility of the idea saying "The great thing about the idea, the concept of the project, is that it can be anywhere because every city has some sort of musical history, but I don't know. Of all places in the world England and the UK just seems like it would be shooting fish in a barrel".
Grohl was originally against a second season, but he said that he had time to reflect and now he relishes the opportunity "I'm able to go around and interview people and learn about the history of all these awesome places so I wouldn't just give it up that's for sure." It would be great if they went to the UK and took the short trip over the Irish Sea to Dublin, to learn about it's rock and roll legacy.
Photo Credit: Ben Houdijk