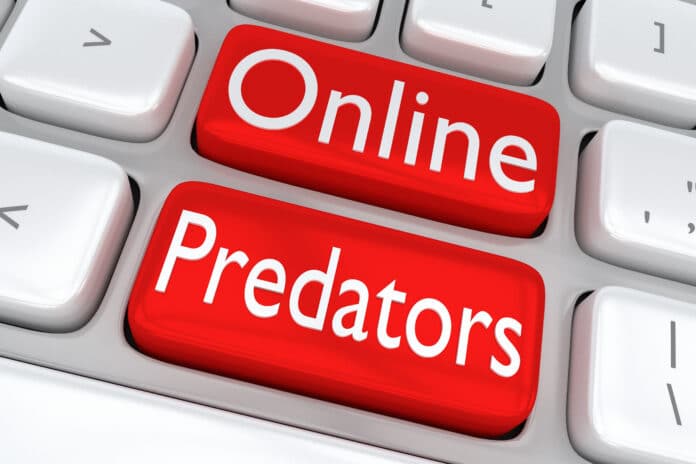 Convicted paedophile, former RTÉ producer Kieran Creaven has been sent forward for trial in Ireland accused of child sex offences in 3 jurisdictions. Creaven has remained in custody since he was charged seven weeks ago with 17 offences allegedly committed between 2014 and 2017. He was granted bail on condition of payment of a €10K surety. And no one's come up with those funds as yet.
Creaven came to the public's attention in 2017 while in the UK. The then 55-year-old had been using Facebook under an assumed identity and had befriended a large number of young teenage girls. Never imagining that others could also use false identities on social media, the middle-aged Irish man travelled to the UK to meet what he thought was one of his teen girl 'friends'. The 13-year-old girl that the paedophile thought he was meeting for sex in a hotel was, in fact, a so-called paedophile hunter.
Creaven was confronted on camera by the team of paedophile hunters and police were called. Creaven stood trial, was convicted of sex offences and sentenced to an 18-month jail term in the UK in 2018. At the time of his arrest in the UK, Gardaí became involved, Creaven's house and computer were searched and an investigation into his activities in Ireland and elsewhere was opened.
A "large and significant file" was sent by Gardaí to the Director of Public Prosecutions following the Garda investigation into Creaven's activities. At Creaven's first hearing Detective Garda Johanna Doyle of the Online Child Exploitation Unit told the court that a search of Creaven's home allegedly resulted in the discovery of videos and images of children.
The Dun Laoghaire based paedophile has not indicated how he will plead as yet. The charges put to him are very serious; some of them carrying a possible life sentence. Creaven is charged with sex offences involving children:
Two counts of sexual assault of a child outside the State in 2014
Three counts of sexual exploitation of a child outside the State in 2014
Three counts of sexually exploiting a child in Ireland in 2017
Five counts of possessing child pornography in 2017
Four counts of using IT and communication technology for the purpose of facilitating child sexual exploitation, inside and outside of the State in 2017.