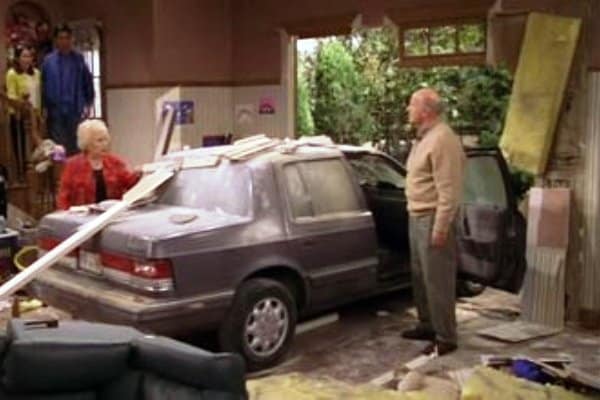 A learner driver's inability to drive was damagingly laid bare after inexplicably albeit uncontrably obilterating an innocent family home's front by smashing right into it!
The driver was taking a much needed pre-test in Tymon North in Tallaght before running into difficulties on St. Aongus Road.
It's understood the woman's car stopped and she had been getting a push start when her steering wheel locked and she lost control of the vehicle when it shot off at full speed only to be stopped by the permanent fixture.
A woman in her thirties was taken to hospital as a precaution. The Mirror reports that Tony Valentine a father of three was at home at the time of the incident watching television at around 1.45 when the front of his home caved in unexpectedly.
He added with relief that his wife was at work and that his children were at school but that they would have been at home, had it been last week just after Christmas.
He and his family were put up in a hotel last night. South Dublin County Council is now trying to find them temporary accommodation while repair works are carried out.
An engineer was due to examine the house while the family discuss their options with the council.