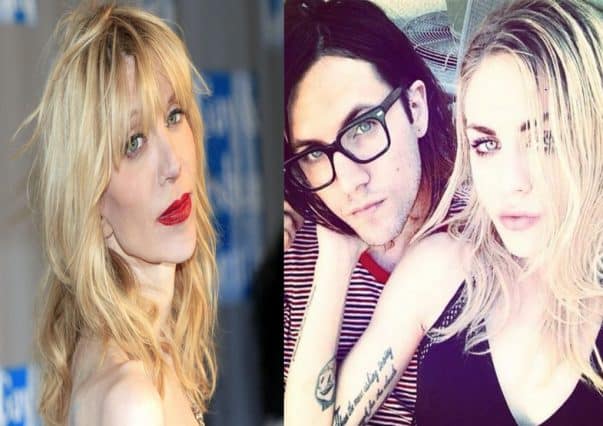 Nova recently reported that Frances Bean Cobain had been fighting and lost a two year legal case against her ex-husband Isaiah Silva. That was concerning the acoustic guitar her father used on Nirvana's MTV Unplugged back in 1993.
Following the completion of the divorce last November, conditions of Cobain and Silva's property settlement agreement granted Silva ownership of the guitar. Last year Frances attempted to legally obtain the iconic 1959 Martin D-18E guitar back from Silva but was unsuccessful. Now, according to TMZ, Silva is suing Courtney Love for trying to get the guitar back for alleged offences of kidnapping, assault, burglary, and attempted murder.
According to TMZ, 'Isaiah Silva claims in a new lawsuit, in the early hours of June 3, 2016, Sam Lutfi, [he's] the one involved in the Britney Spears drama years ago, along with 2 other guys burglarized, robbed, assaulted, sexually battered, kidnapped and attempted to murder him at his West Hollywood Home, '
Silva claims that Love's crew hurt him and injured his mother. He also maintains that Lufti is responsible for providing Love and Frances Bean with narcotics.
TMZ concludes, 'He alleges they made their way inside his house by pounding on the front door and yelling, 'Police, open up!!!' and 'LAPD, open the f****** door!!!' And he claims, Lutfi grabbed Silva's genitals through his pants, moved to within inches of his face and whispered, 'Listen faggot, calm the f*** down or we'll drag you upstairs and take turns f****** you.'" Silva is seeking an undisclosed amount of damages.