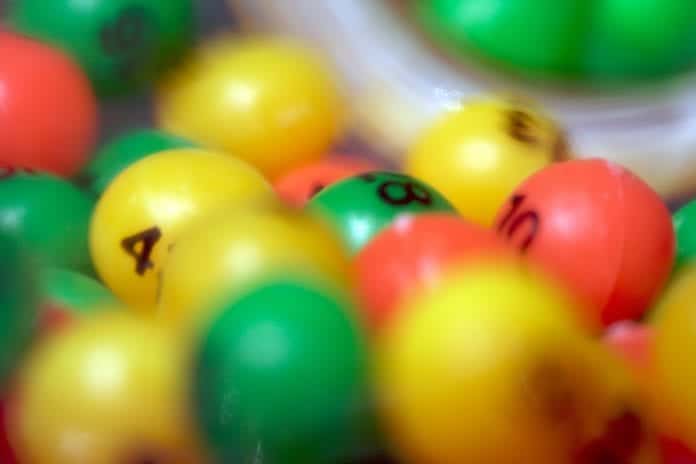 While there was no winner of last Wednesday's (11th October) Lotto jackpot, one player came very close to scooping the mega €5.5 million sum, falling just one number short.
However, there was a nice consolation prize for the player who won a tidy €52,398 on a Quick Pick ticket sold the Dunnes Stores in Irishtown in Athlone, Co Westmeath.
This is the second time in a week that an Athlone player has matched 5 numbers with the bonus. One player won €78,817 on last Saturday's Lotto draw (7th October) on a ticket sold at the Kilmartin N6 Service Station on the Dublin Road, Athlone, Co Westmeath.
In fact, it is the fifth time that Lotto players have come up just that one number short for this jackpot roll over the past few weeks. On Saturday 7th October three players, including our Athlone winner, were just one number shy.
One of these winners was sitting in the National Lottery Winner's Room this afternoon surrounded by his loving family. The man, is from Navan, Co Meath won €78,817 on a ticket he bought in the Newsround newsagents in Railway Street, Navan.
Speaking after getting his cheque the retired winner said: "I am absolutely thrilled to have won. I've only recently retired so I have been making my plans for retirement and this stroke of luck will make retirement a lot easier. I look forward to sharing this with all of these special people (his wife and family)".
The final winning ticket from last weekend's Lotto draw worth €78,817, was sold in the Mace store in Ferns in Enniscorthy, Co Wexford.
Dermot Griffin, CEO of the National Lottery said: "If you are from Enniscorthy and Athlone, or even buy your lottery tickets there if you are passing through please do check your tickets as there is still over €210,000 in Lotto prizes up for grabs following recent draws. If you are one of these lucky ticketholders, be sure to sign the back of the ticket and contact our prize claims team on 01 836 4444."
This weekend you could be the lucky person to go that one elusive step closer and bag yourself the €6 million jackpot.
Share the winning feeling by playing Lotto in store, on line at lottery.ie or through the National Lottery App.
Approximately 30 cent in every Euro spent on National Lottery games go back to Good Causes in the areas of sport, youth, health, welfare, education, arts and heritage.
In total more than €5 Billion has been raised for Good Causes since the National Lottery was established 30 years ago.
Photo Credit: Jeremy Brooks