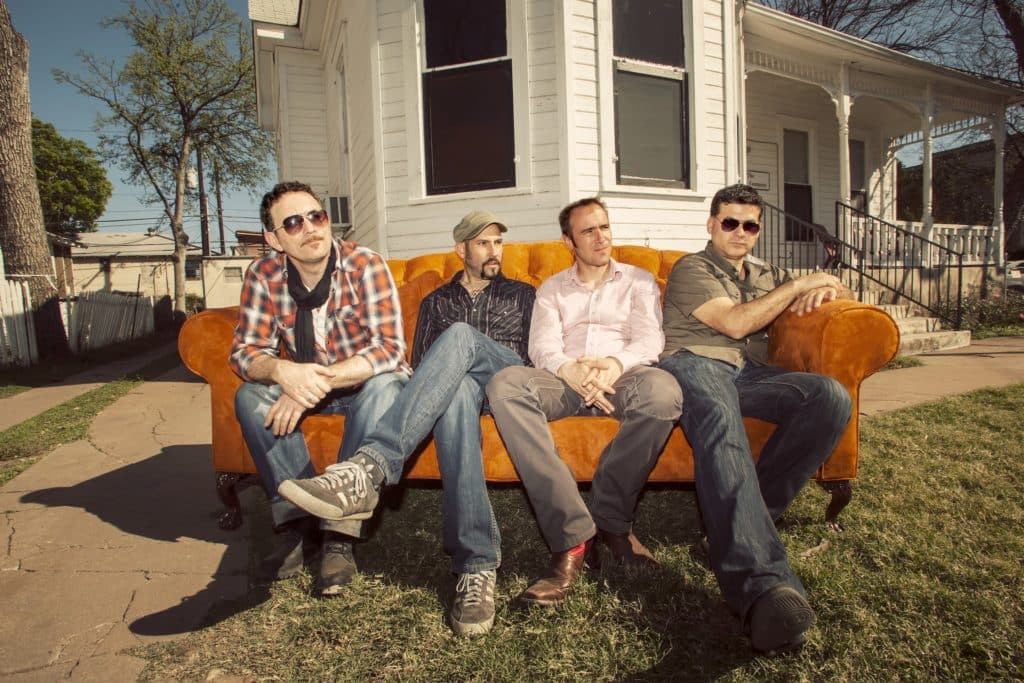 We love when people pop into us here at Nova.ie and Radio Nova. The other day, none other than Garrett Wall from Track Dogs popped into us, had a chat with our man Gavin Glass and played a few acoustic numbers from the new album, 'Kansas city Out Groove'.
Track Dogs are Garrett Wall (Dublin), Dave Mooney (Wicklow), Howard A. Brown (Sheffield) and Robbie K. Jones (Vermilion, OH).
Garrett describes 'A Lucky Man in Kansas City' as the album's 'theme' track and it displays the band's distinct combination of harmonies, trumpet and cajón.
This has our A1 recommendation!
Hear the whole interview and acoustic session, recorded in Nova Towers, with Gavin Glass here: