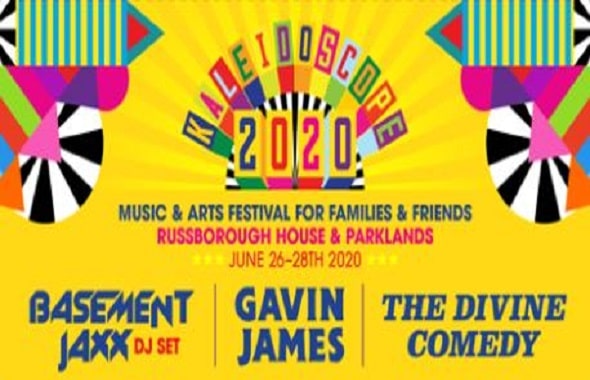 Kaleidoscope are delighted to reveal that Gavin James is the final headline act to be announced for the second year of the festival taking place from 26th – 28th June in Russborough House, Co. Wicklow. F
from playing his sold-out date at the 3Arena last month, Gavin James will be joined on the bill this summer by an array of the hottest Irish acts right now including Hudson Taylor, the gloriously whimsical Camille O'Sullivan, Cork's silky-voiced songstress Lyra whilst The 2 Johnnies bring their ribald humour to the stage.
These unmissable acts join already-announced headliners The Divine Comedy and Basement Jaxx (DJ set) who promise to help kick off the school summer holidays in unforgettable fashion.
As you begin to plan your weekend with Kaleidoscope, there are a number of camping arrangements available, from boutique camping with Pink Moon and Silk Road Tents to An Ghaeltacht Campsite.
If sleeping in a tent doesn't sound like your cup of tea, worry not. A limited number of camper van/caravan tickets, priced at €86.25, have just gone on sale. As a festival that truly values feedback, Kaleidoscope listened to the requests of last year's attendees and the demand for more campervan spaces was top of the list.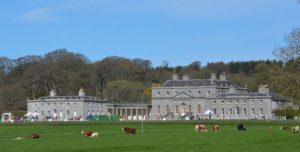 Russborough House and Demesne stretches over 200 acres of fields, woodlands and lakes, meaning plenty of space to extend the Campervan site, whilst still ensuring its close proximity to the festival site – with organisers mindful that families with young children and buggies always need to be close by.
As for cost, to take the edge off payment, Kaleidoscope have brought back their instalment payment plan. The first half of the fee must be paid upfront and the second to be paid on 1st May.
A family camping ticket costs €176 and tickets are available for purchase online via Ticketmaster.ie or here Weekend Camping<https://www.ticketmaster.ie/kaleidoscope-2020-weekend-camping-instalment-co-wicklow-28-06-2020/event/18005730AFE83361> and Weekend Non-Camping<https://www.ticketmaster.ie/kaleidoscope-2020-weekend-non-camping-instalment-co-wicklow-28-06-2020/event/18005730AFFF3370>.
There is also a charge of €20 for car parking over the weekend – which can be purchased here<https://www.ticketmaster.ie/kaleidoscope-car-park-co-wicklow-28-06-2020/event/1800573A89C51E12>. Festival goers are advised to pre-purchase their parking ticket to ensure the smoothest possible arrival at the festival. Day tickets are also available for those who can't make the whole weekend.
And it isn't just music that the whole family can look forward to at this year's festival. Kaleidoscope's extensive Sports and Wellness programme will offer everything from laughter yoga to ziplining.
Elsewhere, the brand-new Carnivale area, which will be home to acrobats, dancers and strongmen over the weekend, will transport the whole family to the 19th century travelling fairground – a true journey back in time! Stay tuned in the coming weeks for more details on the many fantastically fun areas being curated to ensure that this year's festival is the event of the summer for families across Ireland.
Subject to licence
All ticket types are limited and subject to availability.
Campervan €86.25
Family weekend general camping tickets €176
Boutique Camping – see kaleidoscopefestival.ie