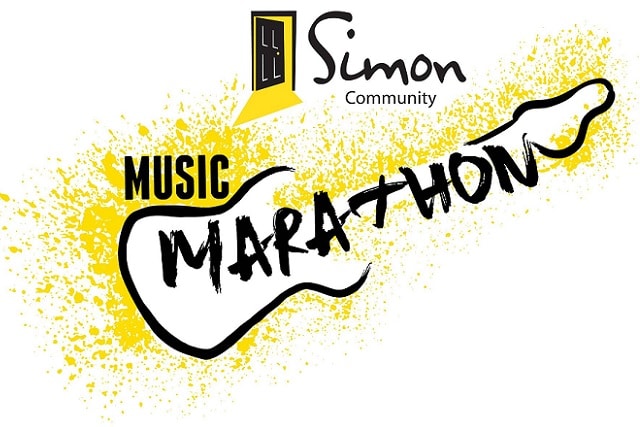 The Simon Music Marathon will take place this Saturday on Grafton Street in aid of homelessness. Delorentos, Fontaines DC & The Strypes will all take part in the music marathon.
The marathon will provide Grafton Street with nine hours of music, all to raise desperately need funds for The Simon Community. It's scheduled from 10am until 7pm and is being run in partnership with First Music Contact. Performers included in the line up are Chasing Felix, Curtis Walsh, Penrose, Ivan Nicolas, Dreaming of Jupiter, Floor Staff, The SilverStonz, The Strypes, The Klares, Birdwoman, Eoin Glackin, The Finns, Mekkan Ju, Delorentos, Alex Jordan and Company, Pursued by Dogs, Montauk Hotel and Fontaines DC.
All of the proceeds from the event will go directly to Dublin Simon Community, who need all the help they can get in our current homeless crisis.
You'll be able to donate using your card at the event, thanks to AIB partnering with Visa to support new ways to donate to charities this Christmas time. So AIB Clover contactless donation devices will be in use at the Simon Music Marathon for the very first time!
18 Irish acts including The Strypes and Delorentos will be busking on Grafton St. this weekend for the Simon Community https://t.co/0gZ7D5tVsr pic.twitter.com/TjDmtyODjd

— 🔸 GoldenPlec 🔸 (@GoldenPlec) November 21, 2017
The full schedule of the day is below:
10.00 Chasing Felix
10.30 Curtis Walsh
11.00 Penrose
11.30 Ivan Nicolas
12.00 DREAMING OF JUPITER
12.30 Floor Staff
13.00 The SilverStonz
13.30 The Strypes
14.00 The Klares
14.30 Birdwoman
15.00 Eoin Glackin
15.30 The Finns
16.00 Mekkan Ju
16.30 Delorentos
17.00 Alex Jordan & Company
17.30 PURSUED BY DOGS
18.00 Montauk Hotel
18.30 Fontaines D.C.
Feature Image: dubsimon.ie