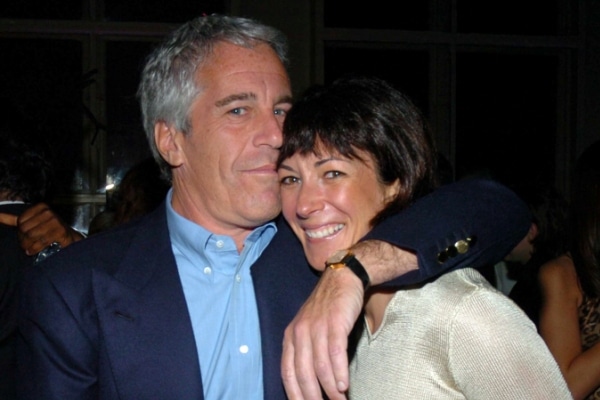 Former associate of Jeffrey Epstein, Ghislaine Maxwell faces new charges of sex trafficking conspiracy and sex trafficking of a minor. Maxwell was indicted by federal prosecutors this past Monday where she was accused of grooming a 14-year-old girl. The minor – referred to as "Minor Victim-4" in court documents – was allegedly forced to engage in sexual acts with Epstein at his Palm Beach estate in Florida from 2001 to 2004.
This new formal accusation alleges Epstein, and sometimes Maxwell, paid a 14-year-old girl to give the billionaire "sexual massages". Prosecutors have said the teen or Epstein were often partially, or fully nude, during these massages. The courts heard Epstein would also engage in various sexual acts with the girl at that time.
The timeframe in which prosecutors say Maxwell and Epstein committed has now widened as a result of the two new counts. The original allegations made against Ghislaine Maxwell were related to crimes she committed during the 1990s. However, this new indictment implies the alleged abuse and sex trafficking of "Minor Victim-4" happened outside of that period.
Ghislaine was charged with helping recruit and groom three teenage girls for Jeffrey Epstein for sex between 1994 and 1997. Maxwell pleaded not guilty to the charges and also lied about her role within the events.
Maxwell still faces other charges, including transporting a minor for the purposes of criminal sexual activity and, conspiring to entice minors to travel to engage in illegal sex acts. Ghislaine was arrested last July in New Hampshire, almost a year after Epstein was charged and detained. A month on from his arrest, Epstein was found dead in his Manhattan jail cell, with broken bones found in his neck in an autopsy. His death was ruled a suicide.
Prosecutors said Ghislaine gained this victim's trust by asking her about family and other aspects of her life. According to court documents, Maxwell used a similar method on several other victims, when seducing them for Epstein. Inappropriate behaviour and abusive conduct were normalised by talking about sexual topics in front of the teen or, being present in the massage room when she was naked.
According to reports, Epstein's employees, including Maxwell at times, would call the victim from at her home in Florida to set up an appointment to massage Epstein. Hundreds of dollars were then paid to the teen by Epstein, his employees, or Maxwell, and would send the girl gifts, including lingerie.
It was also alleged that Ghislaine and Epstein reportedly encouraged the teen to bring her friends to massage the much-older financier. The teen allegedly brought multiple girls to provide massages at his Palm Beach home, some of whom were underaged. Epstein or Maxwell would then pay the teen, and the person she brought, hundreds of dollars in cash.
A court said Ghislaine remains a significant flight risk, rejecting her plea for bail for a third time, earlier this month. Maxwell, who is also a US citizen, was arrested in July and has been in a Brooklyn jail since then. Maxwell has previously said she was only targeted because Epstein killed himself and prosecutors wanted someone else to blame.
Ghislaine also claims she is protected by a 2008 non-prosecution agreement made between Epstein and federal prosecutors and, said she wants to defend herself at trial.