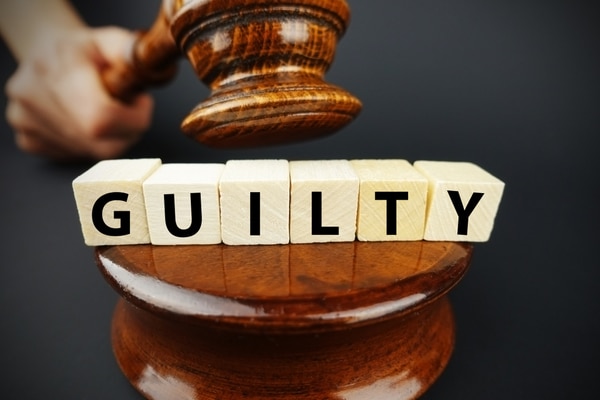 British socialite Ghislaine Maxwell has been found guilty of assisting the late Jeffrey Epstein in procuring underage girls for the purposes of sex.
The 12-person jury found the 60-year-old Maxwell guilty of five of six charges she had been on trial for, including sex trafficking a minor.
She now faces the prospect of spending the rest of her life in prison. Sex trafficking of minors carries a maximum sentence of 40 years in the US, while the minor charges carry terms of five to 10 years.
Maxwell, who is the daughter of the late publishing tycoon Robert Maxwell, was said to passively sip water as the verdicts were read by Judge Alison Nathan.
The verdicts were reached following five days of deliberation by the jury.
While she didn't take the stand at any point during her trail, Maxwell made a brief statement to the judge in which she argued that "the government has not proven its case beyond reasonable doubt so there is no need for me to testify."
Maxwell was accused of grooming four teenage girls for Epstein between the years 1994 and 2004. A prosecutor in the trial described her as Epstein's "partner in crime."
"Ghislaine Maxwell made her own choices," said Assistant US Attorney Alison Moe. "She committed crimes hand in hand with Jeffrey Epstein. She was a grown woman who knew exactly what she was doing."
Maxwell's team accused the prosecutors of using the socialite as a scapegoat following the suicide of Epstein. They accused Maxwell's accusers of being motivated by money and dismissed their accounts as not credible.
"Epstein's death left a gaping hole in the pursuit of justice for many of these women," said Maxwell's lawyer Bobbi Sternheim. "She's filling that hole, and filling that empty chair."
Four women testified during the trial, with three of them accusing Maxwell of inappropriately touching them herself. Two of the women claimed to have been 14 when they were abused by Epstein.
Using the pseudonym Jane, one of the women said Maxwell would join in with Epstein in his abuse.
"It made me feel confused because that did not feel normal to me," she said. "I'd never seen anything like this or felt anything like this."
"A unanimous jury has found Ghislaine Maxwell guilty of one of the worst crimes imaginable – facilitating and participating in the sexual abuse of children," the US Attorney's Office said in a statement. "Crimes that she committed with her long-time partner and co-conspirator, Jeffrey Epstein. The road to justice has been far too long. But, today, justice has been done. I want to commend the bravery of the girls – now grown women – who stepped out of the shadows and into the courtroom. Their courage and willingness to face their abuser made this case, and today's result, possible."
A date has yet to be set for sentencing of Maxwell.
Maxwell's family have said they are "very disappointed" with the result and have launched an appeal.
"We believe firmly in our sister's innocence – we are very disappointed with the verdict," the family said in a statement. "We have already started the appeal tonight and we believe that she will ultimately be vindicated."