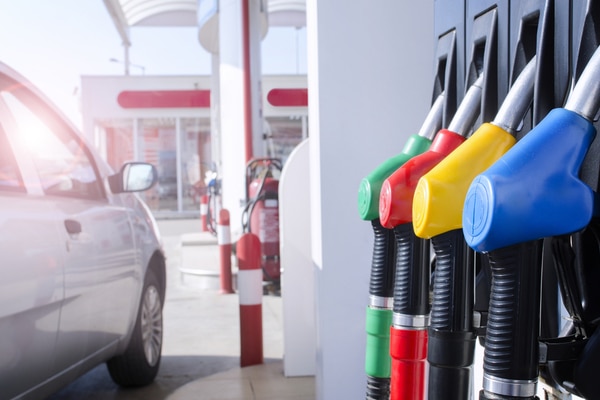 The Government have confirmed that cuts will be made to excise duty for petrol and diesel.
Diesel will see a reduction of 15 cent per litre, with petrol being reduced by 20 cent per litre. They have also agreed a 2 cent cut for every litre of green diesel.
Costing €320 million, this deal will be in place until August 31.
Government Confirm Cuts
Following a meeting at Cabinet this morning, the Government signed off on these measures.
Finance Minister Pascal Donohoe said that these measures reduces the cost of a 60 litre tank of diesel by €9, with the cost of 60 litre of petrol being reduced by €12.
However, Mr Donohoe did also reveal that the Government cannot protect businesses or citizens from the full impact of inflation.
The Minister did state that Ireland were facing the consequences of the ongoing Russian invasion of Ukraine.
Green Party leader Eamon Ryan also insisted that the only way that Europe can reduce its dependence on Russia, is by switching to renewable sources.
The Taoieasch had also stated that the Government had been working on this proposal for days. However, he added that the scale of the rise in prices, means that everything cannot be covered.
He also added that the price increase in petrol and diesel has been caused by global factors, describing the impact of Russia's invasion of Ukraine as stark.
Mr Martin also inisted that the Government have been working with other EU member states to try to see if a further cut was also possible for excise on diesel, because it is currently unable to do so under EU rules.
He added that €800m has been set aside for rising energy costs.
This comes after the Government had already announced that a €200 credit will be added to users for their electricity bill from next month.
"won't even counter that"
Following this announcement regarding petrol and diesel, the fuel sector's representative body has shared concerns that the reduction in excise duty for petrol and diesel may not even be enough.
Fuels for Ireland had said in the last 24 hours, diesel costs on wholesale markets had risen by 22 cent per litre.
The organisation has also added that today's cut "won't even counter that".
They have also expressed concerns that suppliers and retailers who have bought fuel supplies in the last few days have paid excise duty at the higher rate, are now facing the possibility of selling it at a loss.
The Government have faced calls to press European partners to consider potential changes to VAT on fuel. This requires agreement with EU level.
"We need to impress on them the urgency of this situation and the need to bring about price certainty as soon as possible", Mr McPartlan said.
This also comes after Sinn Féin leader Mary Lou McDonald said that the Government's plans for these cuts has already been eroded by last night's price hike.
She also wants the price of diesel and petrol dropped back to €1.75 per litre. The Sinn Féin leader called on the Government "to keep it there".
She also called for home heating costs to be reduced, saying "Half measures won't work Taoiseach".