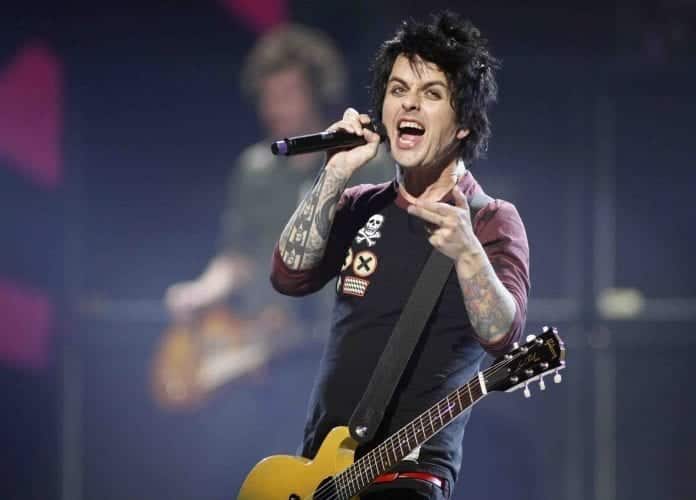 Billie Joe Armstrong of Green Day has used his downtime this week to record a cover of the appropriately titled Tommy James' classic 'I Think We're Alone Now'.
Billie said, "Dear friends, While we've all been in quarantine I've been reflecting on the things that matter the most in my life. Family, friends and of course music. I recorded a cover of Tommy James and the Shondells "I think we're alone now" in my bedroom".
As Billie is all alone at the moment he adds, "I figure if we have to spend this time in isolation at least we can be alone together. Love BJ".
Under normal circumstances, Green Day would have been in Asia right now, gearing up for shows in Singapore, Bangkok, Manila, Taipei, Hong Kong, Seoul, Osaka and Tokyo in support of their recent album Father Of All Mother….ers
Fingers crosssed Green Day with Fall Out Boy and Weezer are still able to play The Hella Mega Tour in Dublin on June 29 this year. Tickets are on sale now.
'I Think We're Alone Now' was written by Ritchie Cordell who was a staff songwriter for Roulette Records, Tommy James' record label. Cordell also write 'Gimme Gimme Good Lovin'". In later years he co-produced Joan Jett's 'I Love Rock and Roll' album. He died in 2004.
Like the original tune, Armstrong's retains the catchy beat as well as the youthful feel while adding a smidge more rock to it. Though the lyrics — which the musician did not alter — allude to young love, the chorus is certainly fitting for these times: "I think we're alone now/ There doesn't seem to be anyone around/ I think we're alone now/ The beating of our hearts is the only sound."
The song has been covered by various artists over the years. One of the most popular versions was pop star Tiffany's 1987 take, which was included in her self-titled debut album and took the No. 1 spot on the Billboard Hot 100.