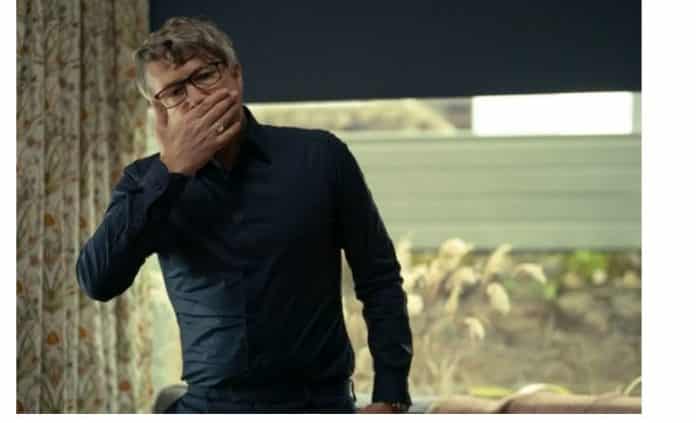 Following its series finale, KIN's director Diarmuid Goggins has given fans hope that a second series could be a possibility, calling such a scenario "a lottery".
The finale was a major hit with RTÉ viewers, with over half a million people tuning in for that final episode. Over 600,000 people have also watched the previous seven episodes.
RTÉ Player has also been hit with 2 million streams of the drama so far.
Series Two "a lottery" – Director Goggins
Following this finale, the director Diarmuid Goggins failed to rule out the possibility of a season two of the show being commissioned.
"It's a lottery. We have to wait and see so I don't really know. I have no insight", he said.
He added that he "wishes I could give it you but from my own part, I wish, and I hope. I feel that the crew did a great job and I'd love to see it again".
Despite this, Goggins did note, "The closing scene does set things up nicely for a second series".
He continued, "There is a certain element of closure, but you can see we've also left things wide open with certain characters that we'd love to explore in the second season".
"The ending isn't a cliff-hanger where we'd pick up from the exact same place if we got the go ahead for season two. At the same time Peter McKenna (KIN's writer) and I wanted to treat the ending as the end of a season and to be happy with that and if more comes, more comes".
"finale is always the thing"
While most viewers were happy with the show, Goggins did add that there is always an element of controversy when it comes to a series finale.
"It's something we've seen with other shows going all the way back to The Sopranos. The finale is always the thing", he said. "Peter always talks about how the characters talk to him, everything they do comes from the characters".
"Everything they've done including the finale was written by the characters. It's true to them and it's always hard to know how the audience will take it. The ending is truthful".
He added, "There is a conclusion and closure but at the same time there is so much scope to grow and take the characters further afield if we get a chance of a second series".
"the dark mood"
Despite facing obvious difficulties of shooting the series during lockdown, Goggins said that this actually worked in their favour.
The man who has also worked on shows like Silent Witness and Bulletproof had this to say.
"Covid made things hard for us and we obviously put a lot of safety protocols but in some ways the quieter streets and a quieter world played into the dark mood so we tried to lean into it as much as we could".
He continued, "At certain times we got access to certain locations because of Covid because it was so quiet. However, people didn't want to let us into their homes. I think when we started people worried that it was going to be more of a problem than it actually was".
"It slows up the process a little bit with costume changes. We had to clean costumes more often and clean locations. But it made us closer together even though we were two metres apart. That bond is on the screen".