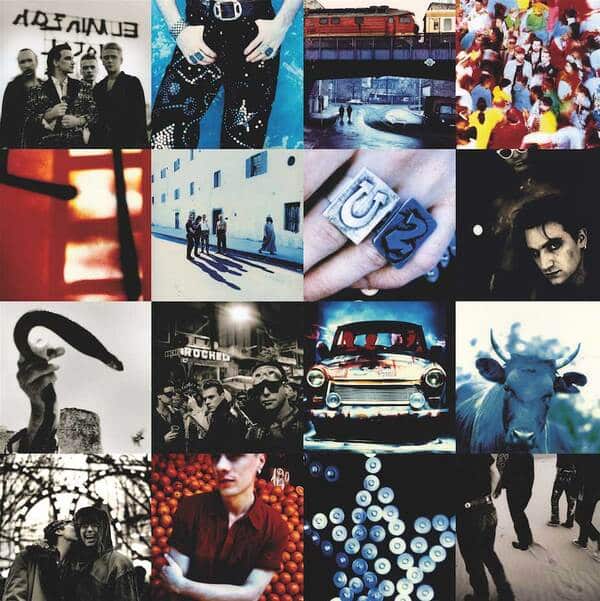 Tonight (November 2nd) on the world famous Classic Album at Midnight on Radio Nova we're playing U2's Achtung Baby.
The album is presented in full with no commercials or interruptions.
By the time of their 1988 album Rattle and Hum and its supporting film, critics had begun a backlash against U2. The band were drawing accusations of pretension and taking themselves too seriously.
By the end of the decade the band members themselves were beginning to grow tired of playing their hits and sought a new musical direction. Having worked prolifically through the 1980s, U2 took time out in 1990 to regroup and determine how exactly they would reinvent themselves.
Adam Clayton and Larry Mullen would take a backseat in the songwriting process while Bono and The Edge worked together on a new sound. The first hint of U2's new direction came in a cover of Cole Porter's Night and Day they recorded for the Red Hot + Blue charity project. The song saw U2 incorporate electronic dance beats for the first time. Bono and The Edge also worked together on the soundtrack for a stage adaptation of A Clockwork Orange, which saw them lay down an experimental template they would build upon for Achtung Baby.
U2 reteamed with producers Daniel Lanois and Brian Eno, whom they had collaborated with on The Unforgettable Fire and The Joshua Tree. Eno has said that he was hired to ensure the band deviated as much as possible from their established sound.
Seeking a new European sound and drawing inspiration from Bowie, U2 recorded their first sessions at Berlin's Hansa studios. In Berlin the band found themselves at odds, with Bono and The Edge moving away from U2's established sound, while Clayton and Mullen were resistant to such change. It's said thoughts of breaking up were even murmured, but ultimately Eno pulled the two camps together, convincing them they were on the right track.
Relocating to Dublin, U2 finished the album, though they had to content with the leaking of recorded demos.
Musically, Achtung Baby saw U2 bring in influences from industrial music, along with the growing dance scene. The Edge's playing incorporated more solos than usual, along with feedback and dissonance. The then popular Madchester scene, which mixed indie rock with dance beats, also influenced U2. Bono's vocals employed a lower, breathy register, with some of his vocals altered via processing and feedback pedals.
Lyrically, Bono moved away from the political messages of previous records for a more introspective examination of love and spirituality. Bono claims he drew inspiration from the birth of two daughters in 1989 and 1991.
Achtung Baby features 12 tracks – Zoo Station; Even Better Than the Real Thing; One; Until the End of the World; Who's Gonna Ride Your Wild Horses; So Cruel; The Fly; Mysterious Ways; Tryin' to Throw Your Arms Around the World; Ultraviolet (Light My Way); Acrobat; and Love is Blindness.
Achtung Baby was released on November 18th, 1991. It debuted at number one on the US Billboard chart and peaked at number two in the UK. Six singles were released from the album, with The Fly, Mysterious Ways and One all topping the Irish chart. At the most recent count, Achtung Baby has sold over 18 million copies, making it U2's second biggest selling album after The Joshua Tree.
You can enjoy the mysterious ways of U2's Achtung Baby at midnight tonight on Radio Nova.