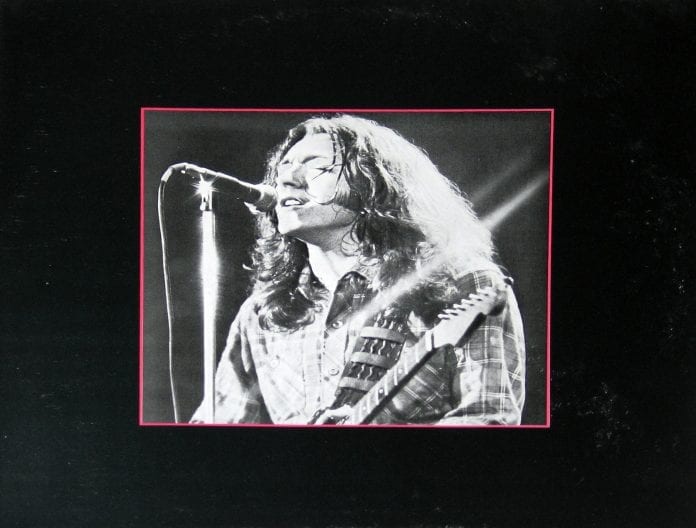 Blueprint is the fourth studio album by Irish blues guitarist Rory Gallagher. The album was recorded in December 1972 and released on 18 February 1973 on Polydor Records. The album was produced by Gallagher.
Before recording Blueprint, there was a change in line-up. Rod de'Ath replaced drummer, Wilgar Campbell in 1972. Following Campbell's departure de'Ath became the permanent drummer. Gallagher wanted to embellish the band's sound, he added keyboardist Lou Martin to the line-up. The four-piece line up brought Gallagher's greatest successes, the four played together for five years.
Blueprint assembled Gallagher's eclectic music influences. It was the first of album that would feature keyboardist Lou Martin, further incorporating blues to Gallagher's music.
The album opens with "Walking on Hot Coals", which went on to become a classic. Daughter of the Everglade, a song influenced by a book that Gallagher was reading at the time, is much more melodic than others on the album; it showcases Martin's contribution to the band. Gallagher's love for blues prompted him to write Seventh Son of the Seventh Son. The album closes with Treat Her Right, a Roy Head cover.
According to Gallagher's father, Donal Gallagher, the cover of the album features the circuit board of a custom designed Stramp "Power Baby" amplifier designed for Gallagher in Hamburg. "It was specifically built to be compact enough to fit into the luggage compartment of a VW 'Beetle'," (Gallagher's favourite car).
In 2010, Gallagher was ranked No. 42 on Gibson.com's List of their Top 50 Guitarists of All Time. Gallagher was also listed on Rolling Stone magazine's list of the 100 Greatest Guitarists of All Time, ranked at 57th place.
Track list:
"Walk on Hot Coals"
"Daughter of the Everglades"
"Banker's Blues" (Big Bill Broonzy)
"Hands Off"
Race the Breeze"
"Seventh Son of the Seventh Son"
"Unmilitary Two-Step"
"If I Had a Reason"
"Stompin' Ground (alt version 10)"
"Treat Her Right" (Roy Head)
Picture Credit: vinylmeister