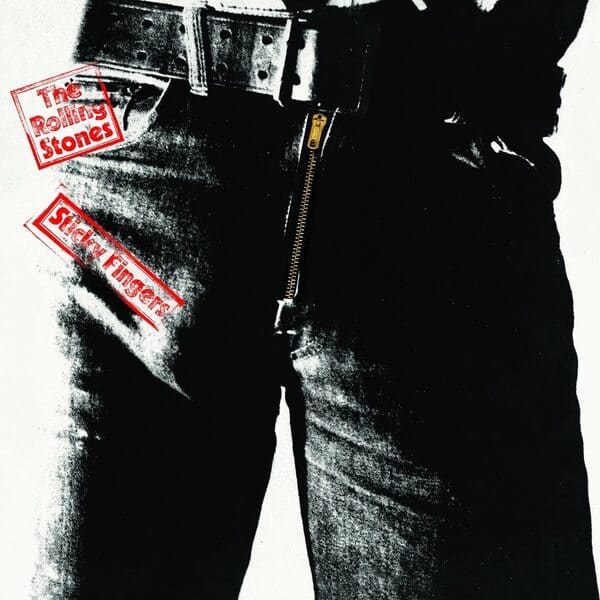 Tonight (February 22nd) on the world famous Classic Album at Midnight on Radio Nova we're playing The Rolling Stones' Sticky Fingers.
The album is presented in full with no commercials or interruptions.
When their contract with Decca Records expired in 1970, The Rolling Stones formed their own record label, Rolling Stones Records. Marshall Chess, son of Chess Records founder Leonard Chess, was installed as the label's head.
This allowed the band a new creative freedom, along with freedom from the censorship Decca had imposed upon them. With the first release under their own label, 1971's Sticky Fingers, the band immediately courted controversy with an iconic album cover featuring a close-up of the crotch area of a pair of tight jeans, complete with a fly zipper that could be undone. The image was conceived by Andy Warhol.
The album would be the first made without Brian Jones, who had died two years earlier, and the first studio album to feature guitarist Mick Taylor, who had played on the band's preceding live album Get Yer Ya-Ya's Out!
Recording for Sticky Fingers had begun as early as December 1969 when three tracks – You Gotta Move, Brown Sugar and Wild Horses – were cut at Alabama's Muscle Shoals Sound Studio. In March 1970 the band began the main sessions, using their own mobile studio which they based at the Hampshire manor house Stargroves.
Like most bands of the era, the late 1960s had seen the Stones indulge in much experimentation. With the psychedelic movement having burned out by the beginning of the '70s, the Stones returned to a more traditional rock sound on Sticky Fingers, with elements of country and soul making their way onto the record.
At this point the band's line-up consisted of Mick Jagger (vocals, guitar), Keith Richards (guitar), Mick Taylor (guitar), Bill Wyman (bass, piano) and Charlie Watts (drums).
The band was joined on the Sticky Fingers sessions by talented session musicians including slide guitarist Ry Cooder, pianists Jim Dickinson and Jack Nitzsche, organist Billy Preston, trumpeter Jim Price and saxophonist Bobby Keys.
Sticky Fingers features 10 tracks. On Side A are Brown Sugar; Sway; Wild Horses; Can't You Hear Me Knocking; and You Gotta Move. On Side B are Bitch; I Got the Blues; Sister Morphine; Dead Flowers; and Moonlight Mile.
Released on April 23rd, 1971, Sticky Fingers would top the UK album chart in May, holding the spot for four consecutive weeks and a further fifth week in June. In the US it spent four weeks atop the chart. Released as a single, Brown Sugar topped the US singles chart and reached number two in Ireland and the UK. Wild Horses was less successful, peaking at number 28 in the US.
Critics were torn on Sticky Fingers. Some saw its back to basics approach as a sign of artistic regression while others praised the band's return to its roots. The Chicago Tribune wrote that while it was "hardly innovative," Sticky Fingers represented the Stones "at their raunchy best." Cult music writer Lester Bangs named it his favourite album of 1971.
Sticky Fingers has since come to be widely regarded as one of The Rolling Stones' finest albums. Rolling Stone magazine currently lists it at number 104 on its list of the 500 greatest albums of all time.
You can get your fingers sticky at midnight tonight on Radio Nova.