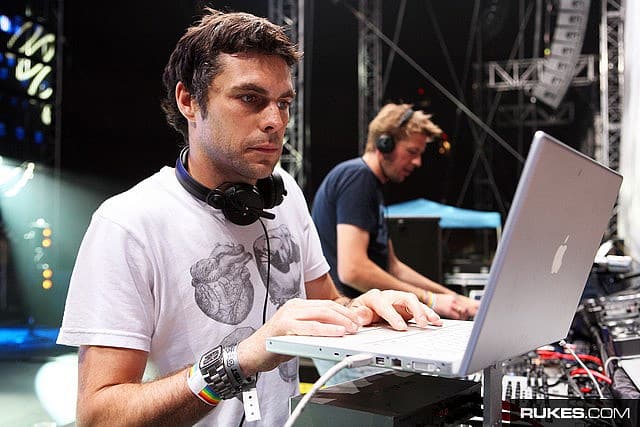 Groove Armada have self-confirmed themselves for Glastonbury, by listing the event as part of their tour listings on their website. It has not yet been confirmed officially by Glastonbury but it seems they will be joining Foo Fighters, Kanye West and The Who  as part of the 2015 line up.
The duo have seem to be plotting their live return this year, with dates at a number of this years festivals including Isle of Wight, Lovebox and Kendall Calling. They also confirmed a new album yesterday part of record label Moda Black's Little Black Book series.
The release will include eight new Groove Armada recordings, ten exclusive remixes of highlights from the duo's back-catalogue as well as a photo book.
"People were saying if you're going to write new material you need to put it out on a major, get the band back together, unleash the machine," the band said in a statement. "But we don't want to do that. We want to play and make house music, and that's all".
The group are now streaming their eight-minute lead track and you can listen to it here – Groove Armada – Alright (Little Black Book)
Photo Cred: Drew Ressler