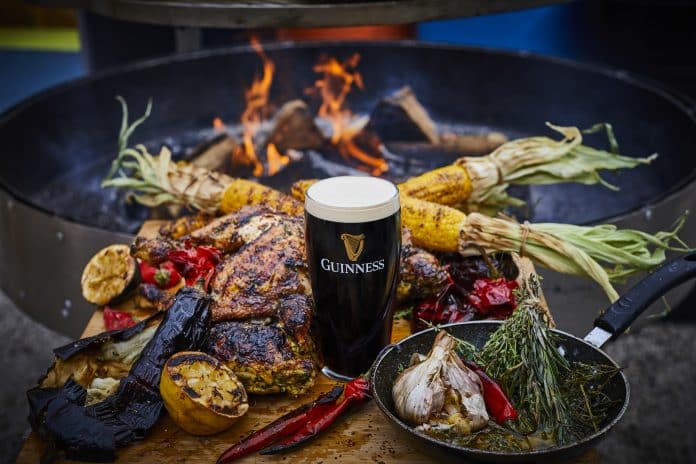 Guinness 232°C is a new Autumn food festival that brings together of some of the best Irish chefs for a series of three-day beer and food experiences that will take up residency in Bonobo, Jam Park and The Bernard Shaw throughout September and October.
Curated by food expert Ali Dunworth, with just one rule; to cook over live fire, Guinness 232°C (the name comes from the exact temperature Guinness roasts its barley) will see the kitchen wizards in Bia Rebel, Grálinn and La Cocina Cuevas challenged to create a one-off menu featuring the very best Irish beef, chicken, and pork forged in fire.
David Kitt, Sally Cinnamon and Sim Simma will provide live music and entertainment at Guinness 232°C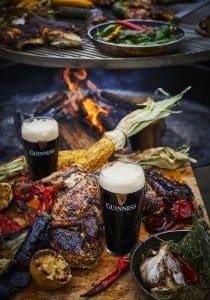 Tickets for Guinness 232°C are on sale now via https://guinness232.eventbrite.ie and priced at €10.00 including booking fee which includes a complimentary pint of Guinness or Pure Brew non-alcoholic lager and two signature dishes.
LINE-UP:
19 – 21 September: Grálinn headlines at Bonobo
27 – 29 September: Bia Rebel headlines at Jam Park
3 – 5 October: La Cocina Cuevas headlines at The Bernard Shaw.
The event times each weekend is Thursday (6-10pm), Friday (6-10pm) and Saturday (2-6pm).
Tickets are not valid for every night. Please be sure to purchase the ticket for the evening you wish to attend.
Enjoy Guinness Sensibly. Visit www.drinkaware.ie