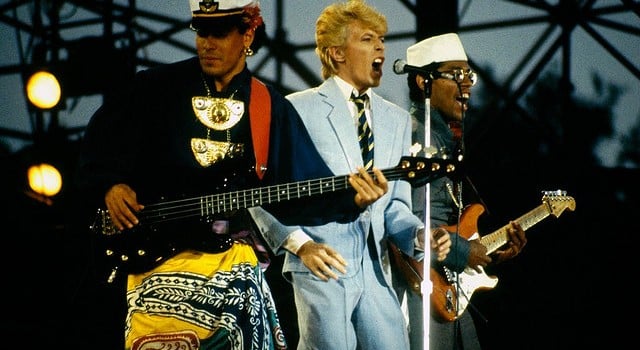 Handwritten lyrics from David Bowie are to be put up for auction. His lyrics for the song 'The Jean Genie' are to be auctioned off very soon.
The starting bid for the handwritten lyrics will be around £35,000 (€44,000). The lyrics to his 1973 single are being auctioned by US auction house Paddle 8 and are expected to make up to £50,000 (€64,000).
The lyrics are written in just 18 lines with David Bowie using a black ballpoint pen on a single page of cream lined notepaper. Also of interest is the fact that Bowie titled, dated, and signed the lyrics; they were eventually given to Neal Peters when he was President of the Original David Bowie Fan Club in the USA.
The description on the auction's website proclaims that "This is the only set of complete handwritten lyrics to have come to auction," adding that "Bowie is believed to have kept almost all of his original lyrics, notes, and manuscripts, creating an archive that spanned his entire career. As a result, major pieces of memorabilia rarely come on the market, and only a handful of key items have sold at auction over the years."
You can have a look at the handwritten lyrics from David Bowie for 'The Jean Genie' here.
Photo Credit: luna715