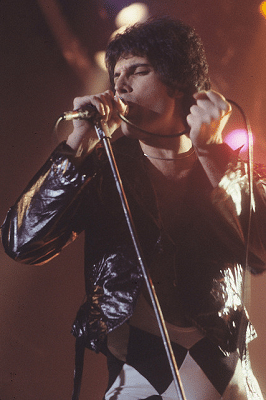 Happy would-be birthday to a rock legend.
Freddie Mercury would have been 68 today, and just because the man behind arguably one of the greatest vocals in rock is no longer with us, that doesn't mean you still can't rock out to his music.
Queen tribute band 'Flash Harry' are part of the line-up on Radio Nova's Rockathon this weekend at Fairyhouse Racecourse. The 8-hour marathon of rock will also feature music from Pink Floyd, AC/DC and Meatloaf. Tickets are available
here
.
Just last night Queen, consisting of original members Brian May and Roger Taylor together with American Idol contestant Adam Lambert, wrapped up their tour of Australia and New Zealand in the Vector Arena in Auckland. It was the band's first trip down under in 30 years, and judging by the reaction on Twitter, they were very welcome back.
Thanks for this tour of a lifetime! @QueenWillRock @DrBrianMay @OfficialRMT @adamlambert @RufusTTaylor @SpikesSASBand pic.twitter.com/ib6W2cP8Ej

— tuke18 (@tuke18) September 4, 2014
Elsewhere Queen fans are getting excited about the release of Queen Live At The Rainbow 74, out next week.
Also in the offing, the official release of some duets Freddie Mercury made with Michael Jackson. Roger Taylor told the London Evening Standard the late pop singer's estate is holding up the music's release: "If we could get a decision from the Michael Jackson estate, who seem to be, well, difficult. William Orbit did a really nice mix of one of our tracks with Michael and I'm pretty certain that will be on 'Queen Forever.' But it's been like wading through glue."
A good day for Queen fans – but we miss you, Freddie!!