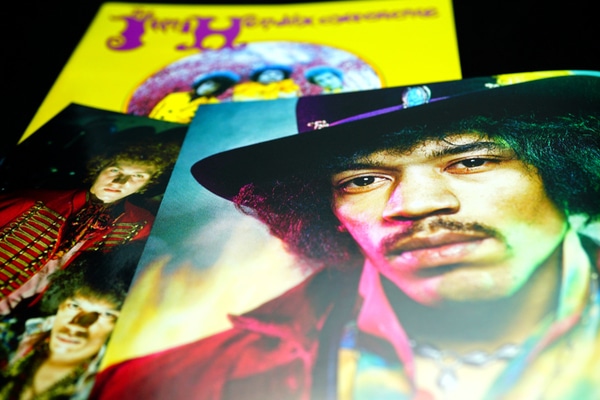 The estate of Jimi Hendrix is suing the heirs of his former bandmates after they allegedly threatened to bring a lawsuit in British court. The heirs of bassist Noel Redding, and drummer Mitch Mitchell allegedly sued for "millions of pounds" in unpaid royalties dating back decades. However, the Hendrix estate and Sony Music asked for a legal declaration that they owe nothing, in a case filed Tuesday in Manhattan federal court.
In December of last year, a cease-and-desist had been received from entities representing the families of Redding and Mitchell. Claiming to own a stake in Hendrix's music, the entities threatened to sue for infringement but faced large obstacles in their pursuit. Lawyers for the former members claim that "both died in relative poverty having never received their true entitlement from their works, performances and founding membership of the Jimi Hendrix Experience."
However, Tuesday's lawsuit said those claims were bogus as the pair had signed away any rights immediately after Hendrix died. By signing "broad general releases" and agreeing not to sue, Redding and Mitchell had received "significant monetary consideration" at the time. The Hendrix estate and Sony also wrote that the settlements "specifically" dealt with the band's recordings.
Their lawyers claim that Redding signed in April 1973 and Mitchell in September 1974 agreeing to release the Hendrix estate from legal claims, Rolling Stone reports. They also noted there had been no claim by Redding and Mitchell or their successors "for almost half a century … concerning the copyright ownership, exploitation of these recordings by plaintiffs or payments of royalties".
The cease-and-desist letter from entities called Noel Redding Estate Ltd. and Mitch Mitchell Estate Ltd., argue the agreements were unenforceable. The two companies allegedly argued that they were owed "millions of pounds" in royalties, dating back to 1973.
It is important to note that Tuesday's lawsuit is a declaratory judgment action, with the Hendrix estate and Sony not suing for damages. Instead, they would simply like to request that a ruling is made stating that they have done nothing wrong.
The Jimi Hendrix Experience were responsible for classic rock tracks such as Purple Haze, Castles Made of Sand, and Foxy, which featured in a memorable Wayne's World scene.