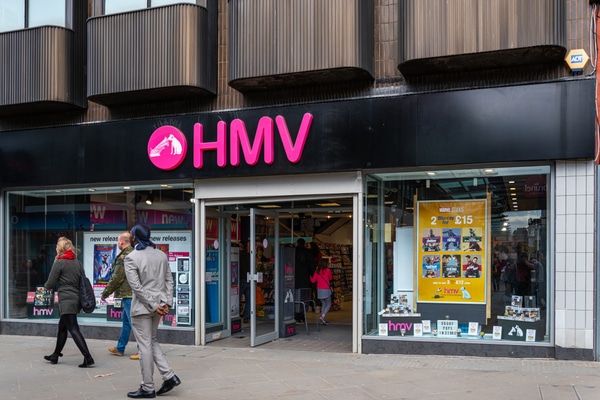 Would you like to listen to the article instead of reading it?
Music retailer HMV is to return with a new flagship store on Henry Street, as it looks to take advantage of vinyl revival with new owners hoping it is a case of third time lucky.
The music retailer will open a flagship store in Dublin city centre where two previous incarnations failed amid rapidly changing consumer habits.
HMV returns to Henry Street, from whence it disappeared, for what most thought was for the final time in 2016.
By 2012, the iPod, smartphones and streaming saw music consumed altogether differently, placing the music purveyor in grave bother
It shut up shop in 2013 just weeks after selling thousands of christmas gift vouchers which, they feared, would suddenly be rendered useless.
Within weeks, a resuscitation operation began and staff at Henry Street were among the few drafted outlets that were reopened to honour the vouchers.
After closing in 2016, it then suddently re-emerged in 2019. Canadian record store company owner and vinyl-loving billionaire Doug Putman snapped it up for a song at €1m.
His calm coordination saw HMV'S 120 shops in the UK, including in Belfast, turn a profit last year, which can be only be viewed with admiration after years of missteps.
Henry Street will be spread over three floors stocking 5,000 vinyl albums, 5,500 CDs as well as "over 3,000 pop culture products and 1,000 different T-shirt designs".