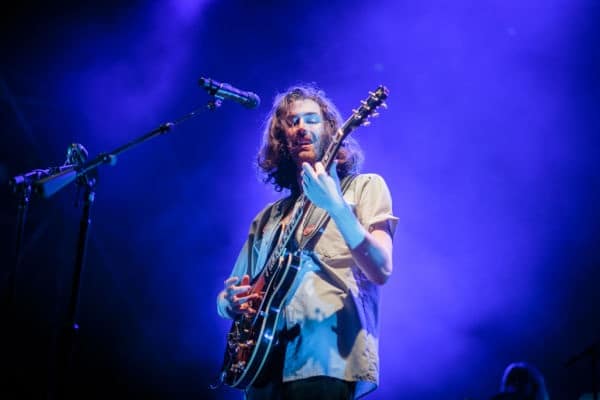 Would you like to listen to the article instead of reading it?
Hozier has added a third and final concert date for Dublin's 3Arena as part of his 'Unreal Unearth' Tour.
The singer has added this date due to high demand, which will now see him perform at the venue on December 22.
Hozier had already announced plans to perform at the 3Arena on December 19 and 20. These show will see Hozier supported by special guests 'The Dinner Guests'.
Tickets for the third and final Dublin show will go on sale on Friday 14 July via Ticketmaster.
'Unreal Unearth'
This upcoming tour will support Hozier's latest album of the same name, which arrives on August 18.
Hozier had confirmed plans for this tour back last month.
"Excited for Malahide Castle tonight with the amazing @teskeybrothers and @outsidechild13! It's so good to be back on home soil", the singer wrote. "Also delighted I'm returning to the @3ArenaDublin in December for the #UnrealUnearthTour. See you soon, so much love!".
Included on this album is the singer's single 'Francesca', check that out here.
June also saw Hozier share the track "Unknown / Nth", find the lyric video for that here.
"It's my great pleasure at long last to make the official announcement on the release date of my third album, Unreal Unearth…", Hozier had previously said of the album.
"I'm proud of this record and enjoyed watching it come to life over the past year. Thank you as always for your support and patience while it was coming to fruition".