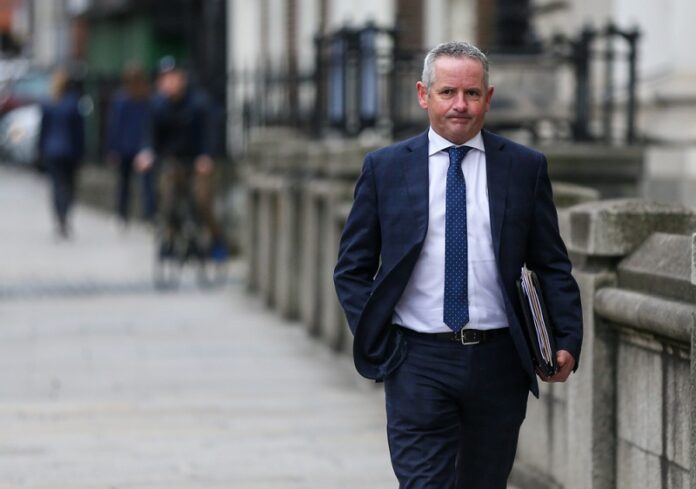 HSE Chief, Paul Reid has said he expects there to be 7,000 daily cases of Covid-19 to be confirmed this week.
Reid has run out of adjectives to describe the situation as around 3,000 healthcare workers are unavailable to work due to being infected with coronavirus or self-isolating due to being a close contact.
It was reported this morning that 744 people are being treated for Covid-19 in Irish hospitals, the highest amount since the end of April.
In the past 24 hours, 51 people have been admitted into hospital with the virus. There are 65 people being treated in ICU, it is first time since May that there has been over 60 people in ICU.
Speaking this morning, Reid said "We'll be taking a range of actions in discussions today with our hospital group's CEOs and during the course of this week we will have to significantly wind back on what we call elective care."
The situation will get worse before it gets better. People who are a close contact of a confirmed case are not being tested at the moment due to the demands on the testing service and further cutbacks may be made if the situation continues to spiral.
In a letter sent from the HSE to doctors, seen by the Irish Examiner, it was noted "It is possible in the coming weeks that we may revert to targeted testing of symptomatic groups rather than testing everyone with symptoms as we did in the first phase of the pandemic."
The news comes as Tánaiste Leo Varadkar has said further restrictions may be implemented to battle the third wave of coronavirus.
Yesterday, Ireland surpassed 100,000 for Covid-19 cases. 4,962 cases were confirmed as well as an additional seven deaths.
Speaking about the current situation, Dr. Ronan Glynn said "Sticking with the letter of the guidance will not be enough at this point — we need everyone to stick once again to the spirit of the guidance, to stay at home."
"We're asking all employees across the country that don't absolutely have to be in the workplace to work from home tomorrow."
He went on to add "Equally, we believe it's essential that employers facilitate employees and so far as is possible in working from home. We all need to act as one now. We all need to act as if it's March 2020 and that's a very difficult message."
For the latest guidance on the current restrictions, visit the Government website here.