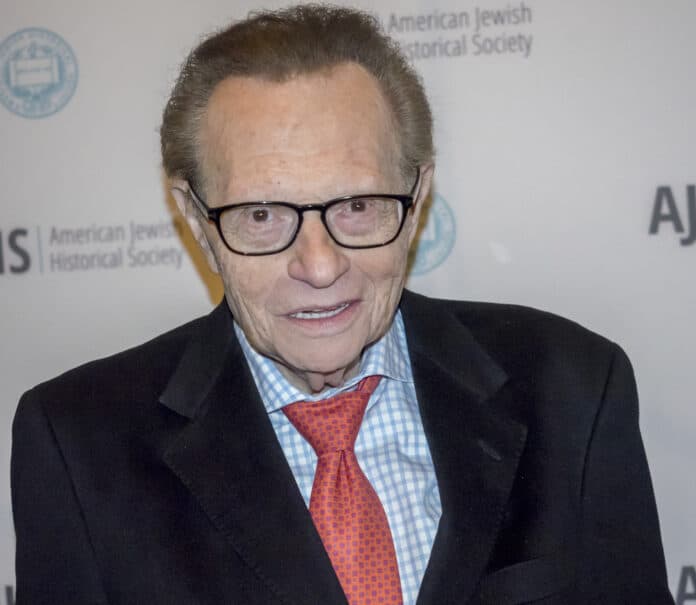 Veteran broadcaster Larry King, 87, has tested positive for coronavirus and is being treated at a hospital in Los Angeles, according to US media.
A source close to the family has said that King has been receiving treatment for Covid at the Cedars-Sinai Medical Center in Los Angeles for over a week.
King rose to fame in the 1970s with his radio programme The Larry King Show.
He was then the host of Larry King Live on CNN, between 1985 and 2010, holding interviews with a host of guests, including Marlon Brando and Frank Sinatra.
Pic: Sam Aronov