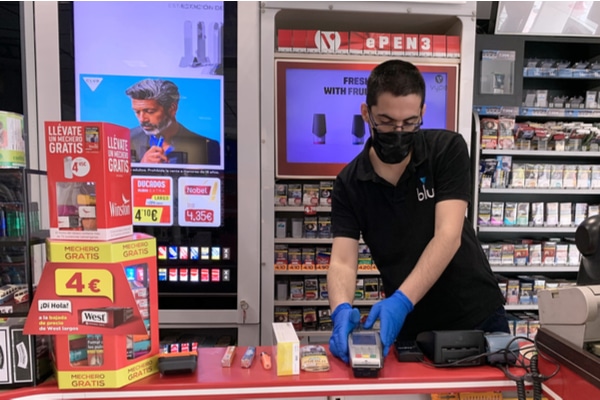 The HSE is reportedly considering a complete ban on the sale of tobacco in order to eliminate smoking in Ireland. According to The Irish Times, rising health costs produced by nicotine addiction may soon be shouldered by the tobacco companies. While a reduction in the number of outlets permitted to sell cigarettes is another of many strategies being explored by the health service.
New Zealand recently revealed it will become the first country in the world to ban young people from buying cigarettes. The country has been planning to implement its scheme to eventually make the whole nation smoke-free in the future. New laws will see people born after 2008 unable to buy cigarettes or tobacco products in their lifetime.
100 people die and 1,000 people are hospitalised due to tobacco usage each week in Ireland, the HSE claim. Tobacco products are defined as anything containing tobacco for inhaling, with the report excluding nicotine products such as electronic cigarettes. It is estimated that one out of every three young people who take up smoking will die from a smoking-related illness.
Aiming towards Ireland becoming a tobacco free society, surveys are to be conducted early next year to gain insight into public support. "Innovative" strategies are set to be discussed for bring about the "endgame" for cigarettes, with results feeding into a report for the Tobacco-Free Ireland Strategic Programme Plan 2022.
According to The Irish Times, this HSE aims to explore the level of public support for a ban, or severe limitation on the sale of tobacco products. The public will also give opinion on the proposal of limiting tobacco sales to certain, licensed retailers or, to pharmacies only.
Banning the sale of tobacco products near schools/universities, increasing tax on products up to 20%, and banning tobacco representatives from meeting government are all being considered. Reducing nicotine content of tobacco products, banning filters, and a requirement that all cigarettes bear health warnings are also options. Just last year, Ireland introduced a ban to ensure products for sale can no longer include ingredients that would make smoking more palatable by masking the taste of tobacco.