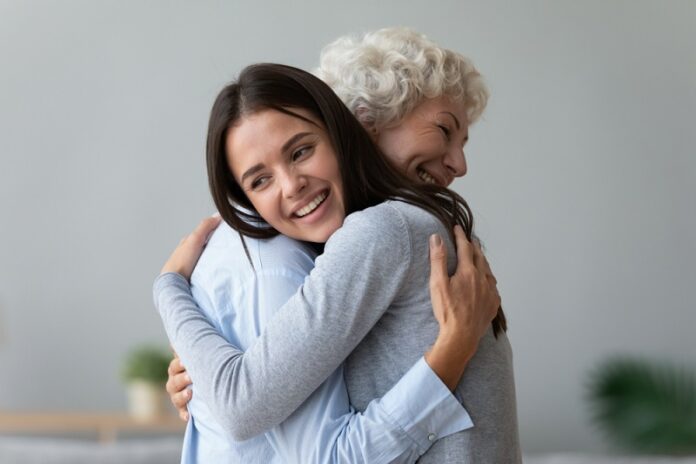 As Ireland moves to level 3 restrictions next week, there will be no hugging allowed at Christmas time.
The Government will be announcing more information about level 3 restrictions this week but the advice that will be given to people may cause a stir.
First reported in The Irish Examiner, Government sources have indicated that people will be allowed to travel around the country this Christmas to visit family and friends. However, if people are visiting loved ones in different counties or from different households, then no hugging will be allowed.
Another measure that will be recommended, will be that houses should be well ventilated. Good indoor ventilation is important in helping to stop the spread of Covid-19 indoors.
This week, NPHET will make their final recommendations for the easing of restrictions and the Government are reported to issue a statement on Friday detailing the new restrictions and guidelines.
There are said to be four issues of concern that the Government are still debating. The opening of the hospitality sector, when travel restrictions can be relaxed, issuing guidance on travel within Ireland and finally foreign travel guidelines.
The retail sector will open up again next week and sporting activities will be allowed be to go ahead. The 5km restriction from your home will also be eased next week as well.
There are also some talks within the Government to move Ireland to level 2 restrictions closer to Christmas time. This would mean up to six people from two households would be allowed to meet indoors.
Taoiseach Micheál Martin has said the Government will be "flexible" on these issues. It offers some hope of a somewhat normal Christmas this year, even if we're not allowed to hug our loved ones.
Ireland reported 252 cases of coronavirus yesterday and thankfully, zero deaths. Since introducing tight lockdown measures in October, Ireland has seen a rapid decline in the cases and deaths related to Covid-19.
For more information and the latest guidance on Covid-19, visit the Government's website here.