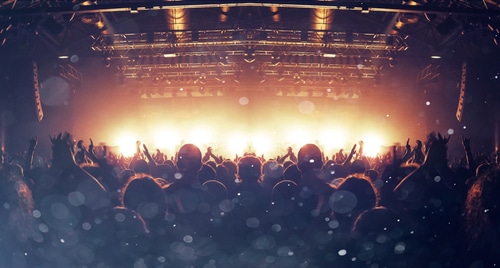 Live Nation CEO Michael Rapino is confident that full scale concerts can return next summer. While he is cautiously optimistic, the return of concerts will happen on "regional" basis.
IQ Magazine reported on Live Nation's investors call earlier this month. According to their report, Rapino revealed a "roadmap to get back to live safely". He is also noted that the current "progress on testing technology treatments and vaccines" was looking encouraging. This call took place before Pfizer's news broke yesterday that their Covid-19 vaccine was 90% effective. You can read Radio Nova's report on it here.
Rapino also admitted that the "exact timeline of this return will vary by region, and so we continue to focus on remaining flexible". The first countries to distribute a vaccine will be the first countries to return to normal, which will mean live music again. Despite the race for a vaccine, Rapino went on to add that he and Live Nation are expecting "shows at scale next summer".
This news comes as many festivals across Europe have announced line ups for 2021. Many concerts that were cancelled this year have also been rescheduled for next year. Artists such as Ozzy Osborne have had to rebook their tour for 2022, such is the demand for venues next year.
On how things may look in the future, Rapino said "From venue sanitation procedures to fan-friendly policies and on ticket purchases and the latest testing options, we are setting standards that will give the fans, crews and artists peace of mind before, during and after the show".
In August, researchers and scientists from Leipzig carried out a research study into how coronavirus was transmitted at a live concert. 1,400 recruits took part in a ten hour experiment carrying out different procedures such as standing for a concert, sitting for a concert and entering and exiting through different stages. German pop star Tim Bendzko performed at the concert.
The findings from the experiment were positive. It was determined that transmission of coronavirus was very low to low if a venue had substantial ventilation, effective hygiene protocols and limited their capacity. They made the argument that indoor concerts can take place now, if the right measures are put in place.
With concerts and festivals confirmed for next summer and the vaccine news, there seems to be light at the end of the tunnel for the return of live music again.