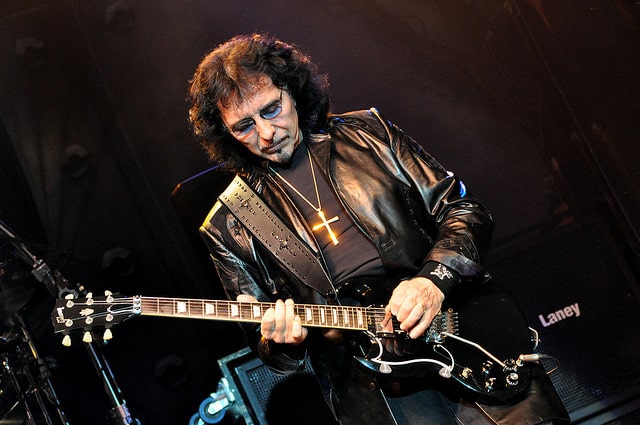 Tony Iommi has recently stated that Black Sabbath won't include original drummer Bill Ward for their farewell tour. Ward wasn't part of Black Sabbath's reunion in 2011 and didn't contribute to their subsequent album.
The Black Sabbath guitarist spoke recently about Ward potentially playing with the band again in an interview with Gigwise. When asked if he thought Ward would be back Iommi said "No, to be honest. I don't know if that's going to happen. But who knows? You never know."
Iommi did however speak fondly of Ward saying "It was really nice to see Bill. We do stay in contact. It was a nice warm feeling." Sabbath last recorded an album back in 2013 with 13 which featured RATM drummer Brad Wilk instead of Ward.
The reason Bill Ward won't play with Black Sabbath is because of an altercation between himself an Ozzy Osbourne a few years ago. Ward also said that he hasn't been offered a "signable" contract to play with them.
Iommi also spoke about the band's plans for a new album, he said that they already have some stuff done. Iommi said "We've got some tracks we recorded with Rick Rubin," adding "When we did our last album we made 16 tracks, but we only put eight on the album. There are tracks there that could possibly show their face at some point."
Photo Credit: fürschtua