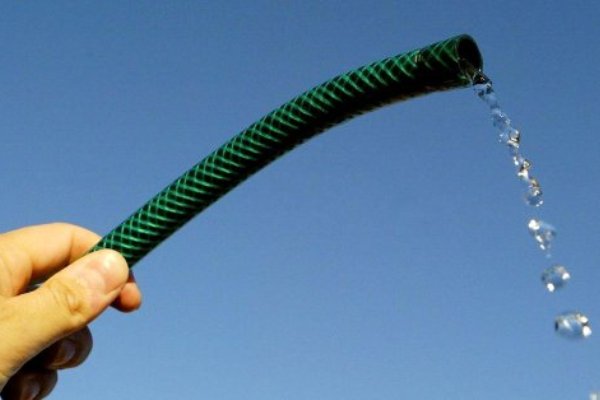 People who break a new water conservation ban could face a fine of €125, as all water hosepipe use is banned as and from tomorrow in a bid to conserve water following the driest May in 170 years.
At the moment, 77 of Irish Water's 900 drinking water scheme are in drought or at risk of going into drought. To combat this, using garden hoses and other non-essential uses of water will be banned from tomorrow.
Using a hosepipe for just one hour is the equivalent of the daily water usage of an average family. People are being advised to use a watering can for the garden and a bucket and sponge to wash cars. The 6 week hosepipe ban will remain in place until midnight on July 21st.
During the June bank holiday, the warm weather saw an equivalent daily increase of water usage for an additional 200,000 people being used in the Dublin area.
Irish Water said this increase in demand was replicated across the country, but this demand dropped again when the weather turned cooler.
Niall Gleeson, managing director of Irish Water says the recent good weather has caused the move. "I think we all know that the spring we've had is one of the direst springs on record around the country.
"And that has put a lot of our water sources in drought: we've 27 sites in drought at moment, another 50 are in near-drought – and the longer range forecast from Met Éireann don't show this changing.
"Because of that dry period we need a considerable amount of rainfall in order for those sources to recover".
He explained: "Because people are working from home and have been confined to their homes, we've seen a 20% increase in domestic use across the country.
"This use actually peaks during the warm weather we've had recently". Mr Gleeson said: "That shows that people are using water for what we would say are non-essential activities – filling pools or washing cars or using power hoses or watering their garden with the hose. "So it's that excess water we're trying to capture".
The prohibited uses are use of water drawn through a hosepipe or similar apparatus for:
Watering a garden
Cleaning a private motor-vehicle using a domestic hosepipe
Cleaning a private leisure boat
Filling or maintaining a domestic swimming or paddling pool (except when using hand held containers filled directly from a tap)
Filling or maintaining a domestic pond (excluding fish ponds)
Filling or maintaining an ornamental fountain (with the exception of such use for commercial purposes)
Filling or replenishing an artificial pond, lake or similar application
A National Water Conservation Order will be in place from 9/06 – 21/07. The order is needed to safeguard supply for essential purposes due to increased domestic usage, increased demand as businesses reopen & the emergence of drought conditions. https://t.co/7PktBiImQq for more. pic.twitter.com/n80CozWwqK

— Irish Water (@IrishWater) June 8, 2020