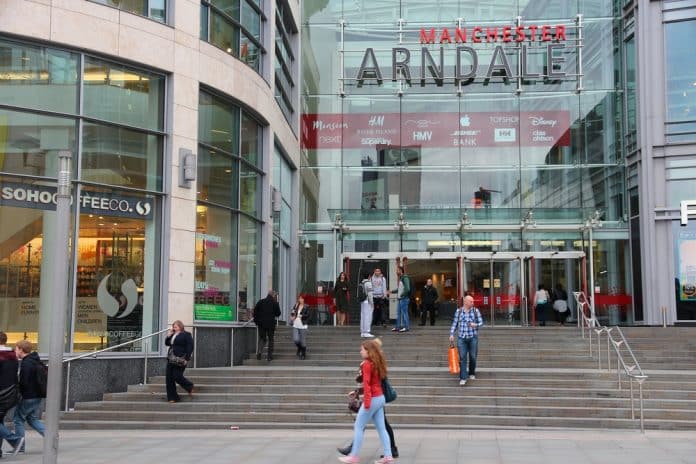 A Northern Irish woman (19) was rushed to hospital after being stabbed in the terrorist attack in Manchester yesterday.
The woman is understood to be from the Glengormley area of Co Antrim.
Counter-terror police are continuing their investigations after a knifeman attacked a number of people in Manchester's Arndale Shopping Centre
According to reports that knifeman was lunging at people in a random fashion.
Three people were hospitalised with stab injuries after the attack that took place at 11am yesterday.
The young woman from Northern Ireland was on a shopping trip to the English city.
The woman has not yet been named. The Independent reports that the woman underwent surgery last night, however her injuries are not believed to be life-threatening.
A 41-year-old man has been arrested in connection with the knife attack.