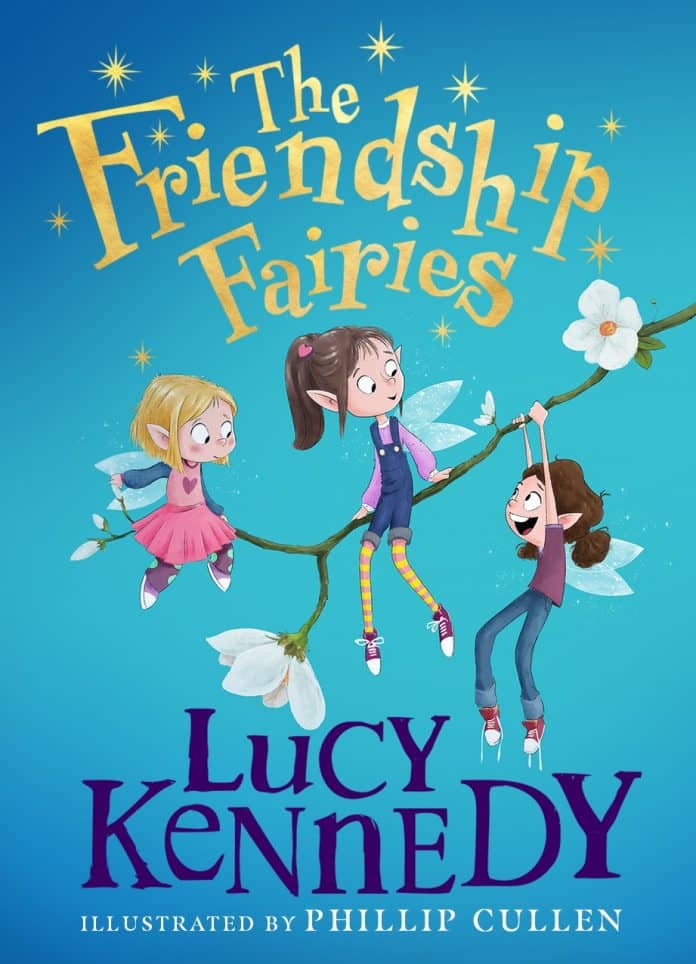 She wakes you up in the morning on Radio Nova and now she can be part of putting the kids to bed.
Lucy Kennedy has followed in the footsteps of other celebrities like Madonna, David Walliams, Jim Carrey, Barrack Obama, Julie Andrews & John Travolta, releasing her first children's book.
To launch my 1st book, I will be in @easons @atLiffeyValley this Saturday morning at 11am reading from my new book 'The Friendship Fairies'!!!!
Come along with your children and say hello Xxxxx@Gill_Books @phillcullen illustrator 💙 pic.twitter.com/k531Fwj9c5

— Lucy Kennedy (@KennedyLucy) October 9, 2019
Published by Gill Books, and is priced at €11.99, The Friendship Fairies tells the story of sisters Emme, Holly and Jess who are just like regular girls, always messing and having fun. But they're also fairies, and instead of regular school, they go to the Magic Manor, where they learn all about being kind and having good manners. Then they're sent out into the human world to teach children what they've learned. Of course, it's not always easy being good! Will they ever be able to graduate from fairy school?
Brought to life by Philip Cullen's magical illustrations, and Lucy Kennedy's trademark sense of fun and cheekiness, The Friendship Fairies will appeal to all small children trying to make friends, while having a laugh along the way.
Lucy will be in Eason, Liffey Valley today, Saturday October 12th, at 11am reading from her new book The Friendship Fairies and all are invited to come along to meet Lucy & hear all about the book! Lucy will also be signing copies of her book on the day.
Lucy told the The Irish Mirror: "I've been talking about this for five years. Literally the first of January every year I've been saying 'right, I'm going to lose weight, stop swearing and write a children's book'. It was quite emotional when Gill publishers sent me the cover. I almost cried, I felt overwhelmingly proud of myself. I'm already sitting down to write my second one."