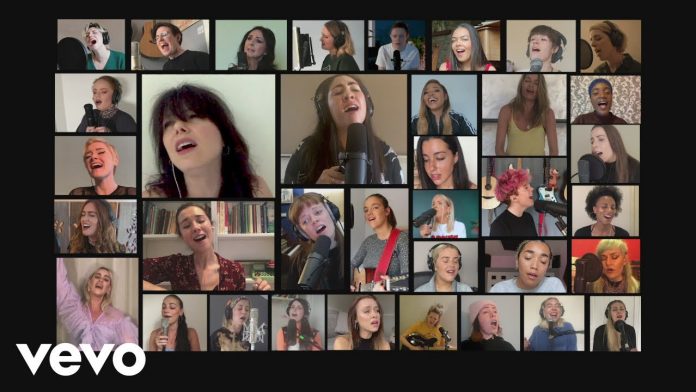 A collective of Irish female artists have come together to raise desperately needed support for Safe Ireland, by releasing a cover of The Cranberries 'Dreams'.
Safe Ireland is the national social change agency working to end domestic abuse and coercive control in Ireland.
Since the Covid-19 pandemic, there has been a 25% rise in domestic violence calls to An Garda Síochana reported in Ireland.
Irish Women In Harmony are some of Ireland's most talented and accomplished musicians, together amassing over 200 million Spotify streams.
All proceeds made from the release of Irish Women in Harmony's cover of Dreams will go to Safe Ireland.
Donate to Safe Ireland here https://www.safeireland.ie/get-involved/how-to-fundraise-and-donate/#donatenow
To donate €4 now text SAFE to 50300
100% of your donation goes to SAFE Ireland across most network operators. Some operators apply VAT which means that a minimum of €3.25 will go to SAFE Ireland. Service Provider: LIKECHARITY. Helpline: 0766805278.