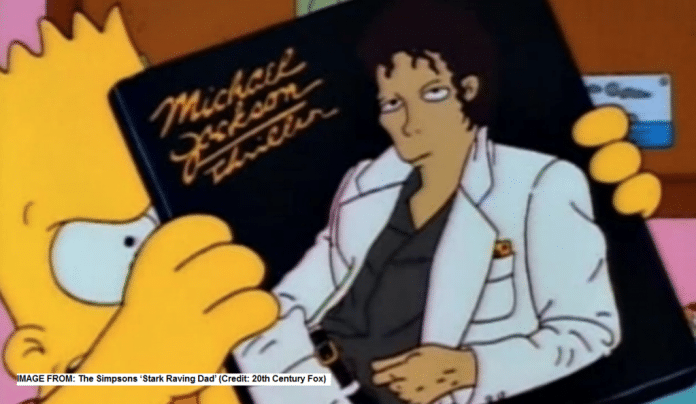 A classic episode of The Simpsons starring Michael Jackson has been pulled from air following allegations of child sexual abuse in documentary film Leaving Neverland.
The episode, called "Stark Raving Dad", which is considered a classic installment of the long-running series, first aired in September, 1991, during the show's third season.
In the wake of Leaving Neverland's claims, The Simpsons' long-time executive producer James L Brooks has confirmed that the episode featuring the star will no longer be circulated.
Speaking to The Wall Street Journal, Brooks said that erasing the episode from schedules "feels clearly the only choice to make".
"I'm against book burning of any kind," Brooks continued, "but this is our book, and we're allowed to take out a chapter."
Brooks went on: "This was a treasured episode. There are a lot of great memories we have wrapped up in that one, and this certainly doesn't allow them to remain. The guys I work with — where we spend our lives arguing over jokes — were of one mind on this."
The 1991 Season 3 episode, "Stark Raving Dad," has Homer sent to a mental institution after being mistaken for an anarchist. While confined, he befriends a hulking, gentle-voiced man who believes he's Michael Jackson, before the fellow inmate finally admits he's Leon Kompowsky, a bricklayer from Paterson, NJ.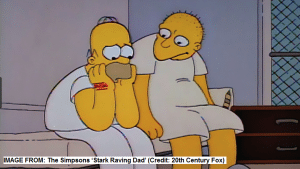 After years of fan speculation, series creator Matt Groenig revealed that Jackson actually voiced Kompowsky. The voice credits went to a pseudonym, John Jay Smith. Even though Kompowsky sang a few Jackson numbers in the episode, Jackson was contractually bound not to sing, so a soundalike, Kipp Lennon of the band Venice, was used. Jackson did write the song "Happy Birthday Lisa" for the episode.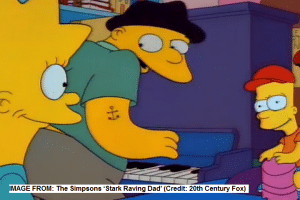 Leaving Neverland is directed and produced by British filmmaker Dan Reed. It focuses on two men, Wade Robson and James Safechuck, who allege they were sexually abused by the singer Michael Jackson as children. It also examines the effects on the alleged victims' families.
In January 2019, the Jackson estate issued a press release condemning the film, saying: "The two accusers testified under oath that these events never occurred. They have provided no independent evidence and absolutely no proof in support of their accusations."
Part One of the controversial documentary was watched by 2.4 million viewers and won the slot for 16-34 viewers with a 20.5% share for Channel 4. You can watch it here.
While not a large part of our music catalogue, Radio Nova will not be playing Michael Jackson songs in the foreseeable future.