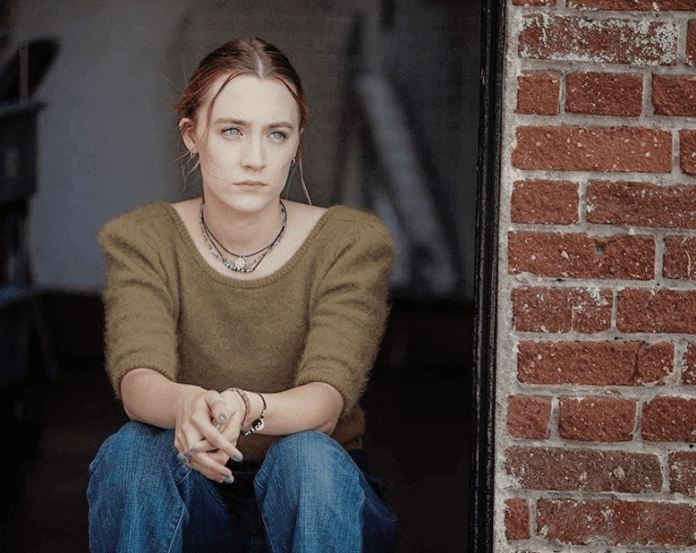 Irish artists have been nominated in six categories at the 2018 Golden Globes.
Saoirse Ronan is included for her role as an an artistically inclined 17-year-old who comes of age in Sacramento, California in Ladybird on what's been a great day for the Irish in Hollywood.
Irish nominees in fact appear in no less than five categories for the Globes which are in their 75th year, and will be presented in January under the watchful eye of host Seth Meyers.
Ronan is nominated for Best Actress following her performance in Ladybird, one of very few films to receive a 100% rating on review site 'Rotten Tomatoes'.
The versatile Ronan is in exalted company in the category for Best Performance by an Actress in a Motion Picture, Musical or Comedy alongside screen veterans Judi Dench and Helen Mirren and fellow starlets Margot Robbie and Emma Stone who are also in the running.
Ladybird received a special screening in Dublin last week and while it has opened stateside, it's not due to hit cinemas locally until February 2018.
The celebrated and successful Kilkenny based animated studio Cartoon Saloon has also been nominated for a gong for Best Motion Picture, Animated for The Breadwinner.
It's stock is rising steadily having already won the LA Film Critics Association award for Best Animated Feature, and for the Golden Globes they find themselves in the running for Best Motion Picture, Animated. Boss Baby, Pixar's Coco, Ferdinand and Loving Vincent are also in the running.
The venerable Wicklow based screen titan Daniel Day Lewis is shortlisted for Best Actor in the film Phantom Thread, where he plays Reynolds Woodcock, a renowned dressmaker in 1950's London whose fastidious life is disrupted by a young, strong-willed woman, Alma, who becomes his muse and lover. It's the great actor's final role.
Screenwriter and Film Director Martin McDonagh is nominated for three baubles for Best Screenplay, Best Director and Best Picture for Three Billboards Outside Ebbing Missouri. Dublin born and Monaghan raised, Catriona Balfe is also in the mix, she is up for Best Actress in a TV Drama for her role in Outlander.
Feature Image: Chris Pizzello/Invision/AP/REX/Shutterstock (9276336c)