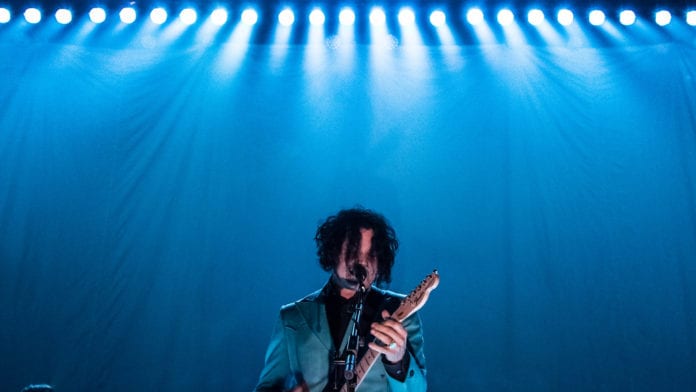 We've recently heard of the special 20th anniversary edition releases of The White Stripes' album 'Icky Thump' which was available to Third Man Records' Vault Subscription members. But now it seems Jack White is working away in the studio without Meg on a new solo album.
His record label, Third Man Records shared two photographs of the singer working in the studio with a group of musicians. The label is based in studios in both Los Angeles and New York, and it was confirmed that the photos were taken in both locations, while White was working on his third solo album.
Jack gave an interview earlier this year, chatting about the follow-up music to his 2014 record Lazaretto. White revealed to The New Yorker that he was recording music on a 'reel-to-reel tape machine' which he bought when he was only 14, after saving up his lawn-mowing money. He also talked about his recording space, which he says contains just a cot, four windows and his recording equipment – with all the shades drawn.
He spoke of his changing attitude towards writing music too –  "I'm going to try to write songs where I can't be heard by the next-door neighbor," the 41-year-old said. "And I want to write like Michael Jackson would write — instead of writing parts on the instruments or humming melodies, you think of them. To do everything in my head and to do it in silence and use only one room."