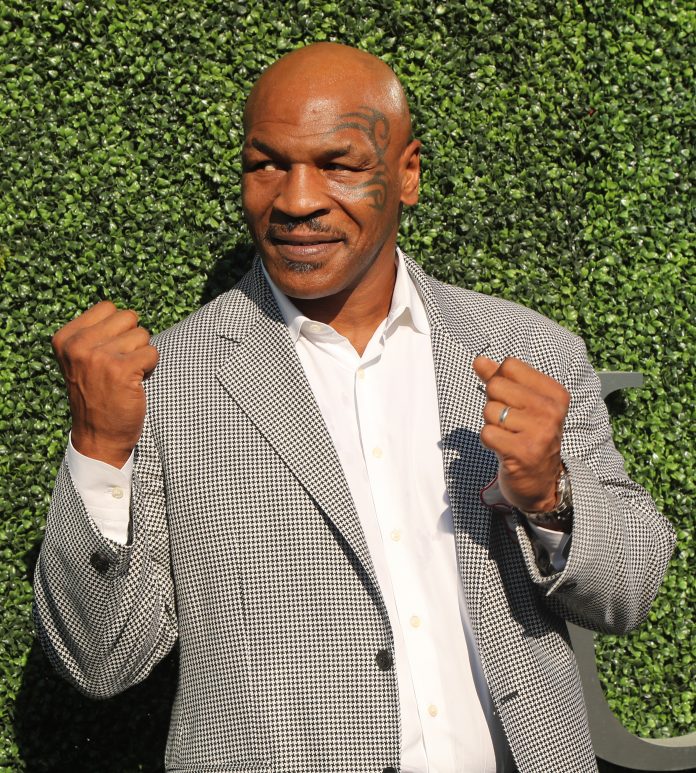 Ever since the 2014 announcement that Oscar winner Jamie Foxx, would star in a biopic on the life of legendary boxer Mike Tyson, the project has had numerous delays.
But now in an Instagram Live series "Catching Up with Mark Birnbaum," Jamie Foxx has talked about taking on the role and showed off his body transformation in preparation to play Tyson.
"It's a definitive yes," Foxx said. "Doing biographies is a tough thing. Sometimes it takes 20 years to get them done, but we officially got the real ball rolling."
"In changing the body, we will be 216 pounds (97kgs) when we shoot and then we'll balloon to 225-230 (102-104) which will look like 250 (113) on screen," Foxx said.
He added that he "can't wait" to share the story before detailing how he met Tyson, now 53.
"I met Mike Tyson in the weirdest way, I was on stage doing stand-up years ago,"
"I get to my Mike Tyson joke and nobody claps, nobody laughs. You know why? Because Mike Tyson was watching."
Foxx said that after the audience urged him to continue, a voice shouted out, "Yo, Mike said do the joke, but that s–t better be funny."
So Foxx continued and received a standing ovation along with personal praise from Tyson.
"So I started hanging out with Mike Tyson so I got to see Mike in two different ways, two different lives," he said. "I saw him at the height of his career and then when things got bad, things got bumpy, I also saw him as well, so what I'm excited about the movie is to show those moments of the different Mike."
Foxx is no stranger to playing real-life figures, having won the best actor Academy Award for his depiction of Ray Charles in the 2004 biopic Ray.