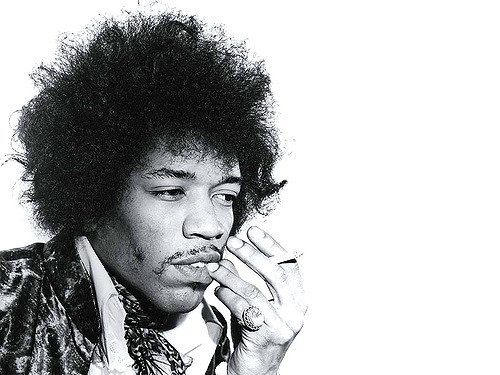 Leon Hendrix, the brother of Jimi Hendrix, has spoken about their life growing up.
While speaking to The Guardian, Leon talked of his relationship with his brother "he looked out for me like an elder-brother-father; he made me what you English call 'tea' and made sure I was okay. And sometimes, we used to sneak off to Mom's for dinner."
The two didn't have the most stable upbringing. Leon, who is six years younger than Jimi, was put in a foster home as a teenager, where his older brother would visit him. He said this upbringing influenced the soft voice that Jimi performed with, "It came from always being told to shut up as a kid. Jimi went inside with his music, and when he got on stage, that was his time"
Leon Hendrix is also a performer, and his band 'Leon Hendrix Band' have released two albums. Speaking of where the two brothers got their musical ability, Leon said, "My mother's grandfather was a musician. He was black, but looked so white he was allowed to play, down in Louisiana. He played orchestral music in the 1800s."
Hendrix added, "my own children want nothing to do with music, they've seen what it did to us. My daughter's in Mexico and my son wants to be a scientist, or a doctor. But I've got these grandchildren – and they're mighty interested. 'Hey, grandpa, play us that music by uncle Jimi!'"
Leon released a book about his brother, 'Jimi Hendrix: A Brother's Story' in 2012.
Photo Cred: Anton Johansson