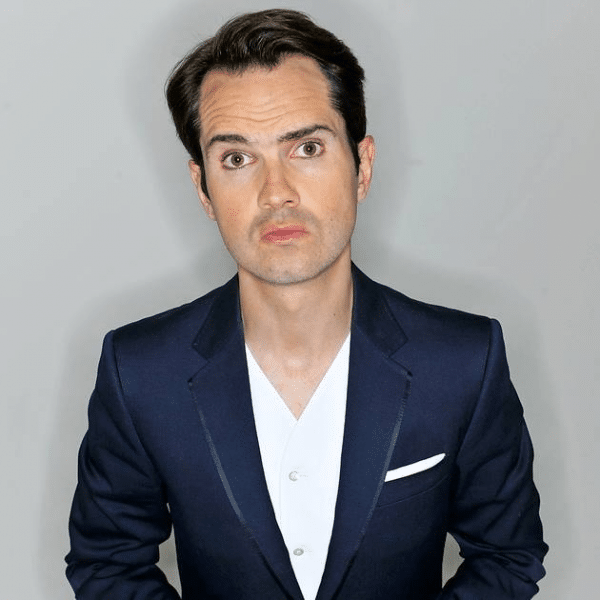 Jimmy Carr is headed for the Olympia Theatre for two late night shows this September where the world renowned comedian is sure to have you in stitches.
The comedian has added two extra dates to his tour 'Best Of, Ultimate Gold, Greatest Hits', with the shows taking place on Friday, September 7th and Saturday, September 8th.
With an astonishingly vast repertoire and lightning-sharp delivery honed from 15 years at the top, Jimmy is gathering a selection of his very best jokes along with brand new material for the ultimate comedy show.
A man who has devoted his life to crafting perfect jokes and has left a trail of laughter in his wake, his new new tour will distill everything we love to laugh at and be shocked by, into one incredible, unparalleled night of entertainment.
It really is set to be the ultimate Jimmy Carr experience! Doors open at 9pm and tickets are on sale now from Ticketmaster.
Check out the full list of shows below…
SATURDAY 30 JUNE – LEISURELAND, GALWAY
SUNDAY 1 JULY-  INEC, KILLARNEY
FRIDAY 7 SEPTEMBER – OLYMPIA THEATRE, DUBLIN
SATURDAY 8 SEPTEMBER – OLYMPIA THEATRE, DUBLIN
PLUS EXTRA LATE NIGHT SHOWS ADDED DUE TO DEMAND:
FRIDAY 7 SEPTEMBER – OLYMPIA THEATRE, DUBLIN – DOORS 9PM
SATURDAY 8 SEPTEMBER – OLYMPIA THEATRE, DUBLIN – DOORS 9PM