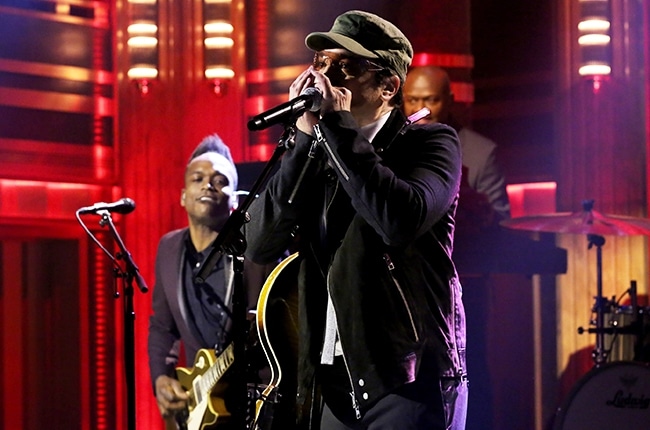 When someone cancels on you last minute, you have to adapt and overcome, that's exactly what comedian Jimmy Fallon did last night.
The late-night chat show host did his best to fill in for U2's singer Bono on the 'Tonight Show', after the band were unable to perform.
The Irish lads were supposed to begin a week-long residency on the show yesterday, but U2 had to delay their scheduled appearance as Bono requires surgery after a bicycle accident.
As the singer pedaled his way through New York's Central Park, he lost control of his bike and came crashing down on his arm.
U2 posted on their website: "It looks like we will have to do our Tonight Show residency another time – we're one man down. Bono has injured his arm in a cycling spill in Central Park and requires some surgery to repair it. We're sure he'll make a full recovery soon, so we'll be back! Much thanks to Jimmy Fallon and everyone at the show for their understanding."
Cometh the hour cometh the man, Fallon jumped in for Bono, wearing a military green baseball cap and signature sunglasses. He took to the centre of the stage and performed U2's 1988 song 'Desire' with his house-band The Roots.
Watch Jimmy Fallon's performance of 'Desire' below.