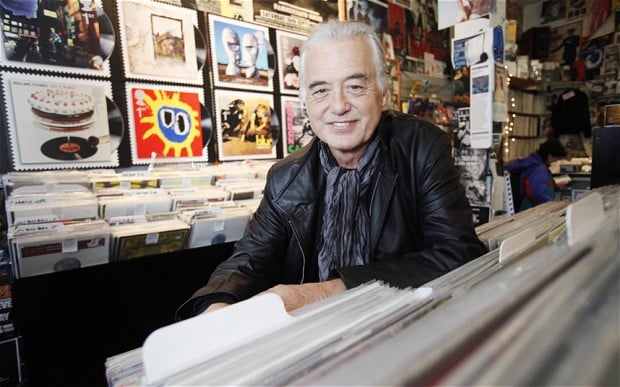 Jimmy Page's guitars are being reissued to honour 50 years after the release of Led Zeppelin's debut record.
The guitar legend played the hallmark 'Dragon' on Led Zep's eponymous debut and guitar manufacturer Fender have paid tribute to its history by making four new axes available that take inspiration from Page's original Telecaster guitar.
The NME reports that The guitar was first designed in Mirror' style back in 1967. That's when Jimmy Page stuck mirrors to the axe in an effort to make the guitar unique. However, it was soon stripped and painted with the infamous 'Dragon' design that is still used today.
Page said of the standout Dragon design,
"The story of the instrument is the whole journey of it – from Jeff Beck having it, to passing it on to me with such good spirit. "It's a lot of love in that gesture and the journey of it through The Yardbirds and how it was used on the first Led Zeppelin album…the journey all the way through here today. Now, it's been restored back to its true beauty and we've actually been able to sort of clone it."
Fender are issuing the two designs and it is available to buy in both a Custom Shop and production line version.
Images: Fender