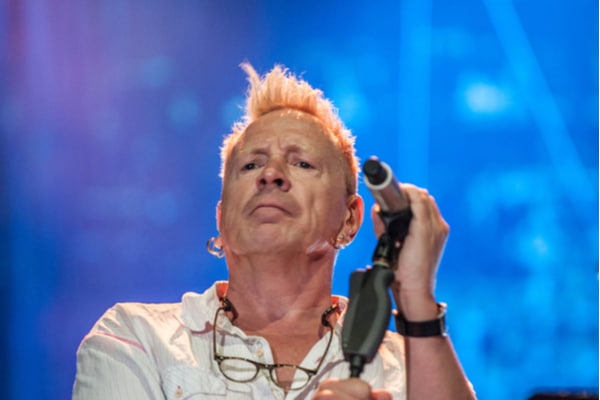 Former Sex Pistols frontman John Lydon has called his time with the band at the height of their popularity "mostly hell on earth".
Speaking recently about the height of the Pistols' fame between 1975 and 1978, Lydon said that the band's "soppy little pop songs" heightened their notoriety at the time.
"I don't know that there was much glory. It was mostly hell on earth", Lydon said.
"Constant pressure"
Lydon continued, "There was constant pressure. But I got to write the songs I wanted to write, got those lyrics out to Joe Public and Joe Public was very nice and appreciated it".
Lydon also referred to the reception that some the Pistols' hits received upon release. Such hits like "God Save The Queen" were banned by the BBC. Other controversial hits included "Anarchy In The UK".
He also added, "But then I had a media and a police force who did not appreciate it. I was discussed in the Houses of Parliament under the treason act. And you go, 'Ohh, ha ha', but that [treason] carried a death penalty! For words!".
"A few soppy little pop songs like 'Anarchy In The UK' and you can be dead. Off with his head!", the man also known as Johnny Rotten claimed.
Lydon v Pistols Bandmates
Back in August, John Lydon lost his legal case with his former bandmates after Lydon had refused to allow the Sex Pistol's music to be used in Danny Boyle's documentary on the band Pistol.
Lydon's former bandmates Steve Jones and Paul Cook also said in a statement, "It brings clarity to our decision making and upholds the band members' agreement on collective decision making. It has not been a pleasant experience, but we believe it was necessary to allow us to move forward and hopefully work together in the future with better relations".
More on this here.
Jones and Cook also hit back at Lydon over comments he made where he expressed his concerns as to how he would be portrayed in this film.
"Despite John Lydon's comments on his website, we reiterate that he was informed of the Pistol TV series, offered meetings with the director and to be involved in the show months before principal photography began," the pair also said via the statement. "He refused these offers and we were saddened he would not engage and at least have a conversation with the director Danny Boyle and co-showrunner Craig Pearce".
You can also find more on that here.
Lydon had also previously branded the biopic a "disgrace".