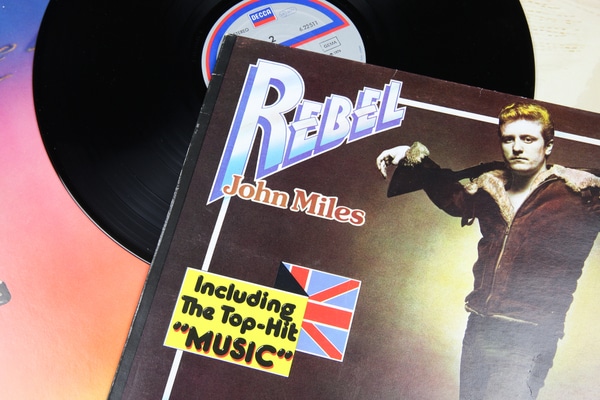 Rock musician John Miles has passed away aged 72 after a long illness. His death was confirmed by his family.
Miles was best known for his 1976 hit "Music". The rock ballad reached number three in the UK Charts that year.
Following the release of this track, Miles was described by Melody Magazine as, "the brightest, freshest force in British rock". Miles also went on to play with some of the all time greats of the music business, including Tina Turner.
The band the Influences was the first musical enterprise of John Miles. Despite splitting up, the band launched the careers of guitarist Vic Malcom and Roxy Music drummer Paul Thompson.
Miles went on to secure a deal with Decca Records, where he scored his first top 20 hit with Highfly in 1975.
Music came a year later. Having achieved chart success, the track also earned Miles a playing slot with Elton John.
Miles also toured with the likes of Jimmy Page and Stevie Wonder.
He also came second to Emma Louise Booth in a bid to represent the UK at the 1990 Eurovision song contest. Emma Louise Booth eventually finished sixth in that competition.
One of his final projects took place during lockdown of last year, where recorded a new cover of Music with Antwerp's Philharmonic Orchestra in qurantine conditions.
"peacefully"
Confirming the news of his death, Miles' family made the following statement.
Writing that he "passed away peacefully after a short illness," his family also added, "He was a loving husband, father and grandfather and we will all miss him more than any words could ever express". 
"He will live on forever in our hearts and with the wonderful musical legacy he has left behind. You were our first love and will be our last". 
His manager Cliff Cooper also paid tribute to the rocker.
"As John's manager and friend for over 50 years, John was not only so kind and gentle but a brilliant musician and songwriter on the world stage", he said.
"Grief is the price we pay for love. He will be greatly missed, but his music will live on forever".
John Miles is survived by his wife Eileen. They were married for almost 50 years. He is also survived by their two children and grandchildren.