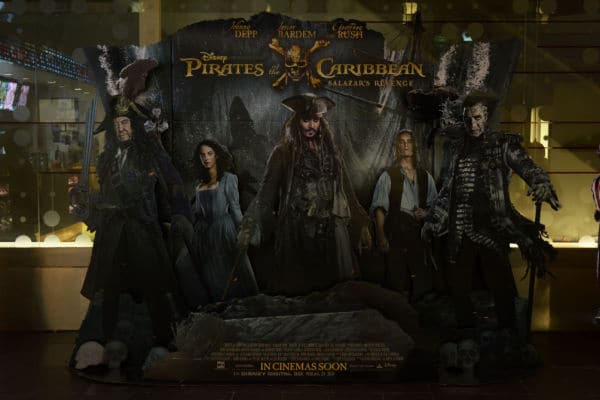 Would you like to listen to the article instead of reading it?
Insiders have suggested that Johnny Depp may return as Captain Jack Sparrow in the upcoming Pirates Of The Carribean movie.
The actor who parted company with Disney following 2017's Dead Men Tell No Tales, had played the lead role in the franchise's five movies beginning in 2003.
Depp was removed from the franchise after losing a court case which he took against the Sun newspaper after they branded him a "wife beater", in light of his much publicised marriage to Amber Heard.
However last year, Depp sued his ex wife after she alleged in another article published via the Washington Post in 2018, where she alleged that the actor physically and sexually abused her throughout their marriage.
On this occassion, the courts found in favour of Depp, ruling that Heard's claims were largely untrue. Eventually after Heard's appeal was rejected, the pair settled out of court, with Heard agreeing to pay Depp $1 million. More here.
The couple divorced in 2017 following two years of marriage.
During the trial, Johnny Depp had openly stated that he would not return to Disney for "$300 million".
"something new to say"
However when asked about Depp's future with the franchise, Disney Studios Motion Picture Production President, Sean Bailey said that Disney remained "noncommittal at this point".
On the movie itself, Bailey also added, "We think we have a really good, exciting story that honours the films that have come before but also has something new to say".
While this may not fully indicate that Johnny Depp will return as Captain Jack Sparrow for definite, it does illustrate that Disney have not made any concrete plans on whether the actor will feature in the upcoming movie.
Rumours of Depp's participation in this move began back in November. Find out more here.
Following his victory in court, Johnny Depp also confirmed plans to direct his first film in 25 years. More on this from Nova here.